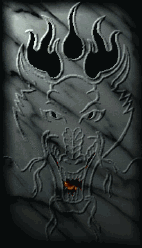 Agairs had sent me a message to meet him at his office. Arriving I found him staring at the statue of Izumu muttering, "How can it be here…how? Evidias had turned it to the house in Jhelom. "My lord I thought all the items had been taken to the Weld. Shaking his head, no we need it."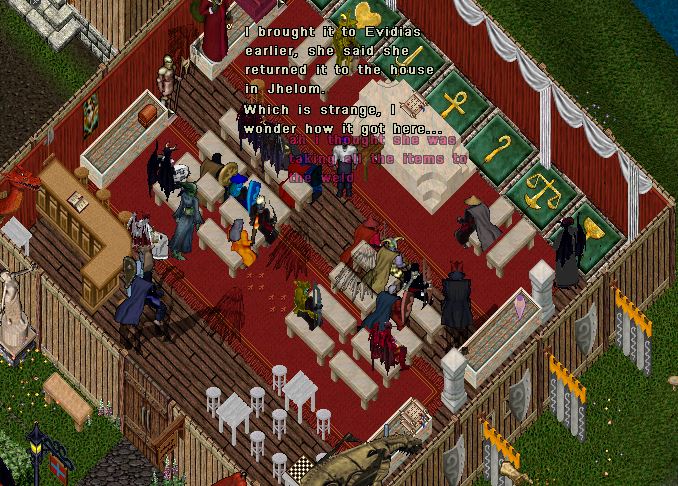 Shivering, I looked at him in surprise. Why would we need that evil thing.  Obviously needed sleep, He had to be mistaken. "My lord perhaps it would be better to have Dahlia or Captain Corina deal with this. "I wish they could. Evidias has returned to her tower to work on a spell to stop the evil Merrick is planning. Captain Corina is guarding Dahlia. We all agreed that keeping her save was more important. So you see that leaves me. " "Then you should let the Royal Spies and Guard deal with this. You've been through much these past few days." I said hopefully, a tired leader is a dangerous one. Scratching his head, he tried to remember what he needed to tell me. "Now what was I going to say…Oh! Our only lead has gone missing, but we know where to find him." So, I thought, at last a lead to Merrick. But how did we lose it? "Who or what is the lead?" Agaris frowned. "The lead is a small mongbat named Iskur, a long time companion of Merrick's. I went to speak to him at the Mongbat village, but he was gone. Since he often slips away, most didn't pay attention. However a younger friend had followed him to the Crane Marsh. I need you to summon the Royal Spies to search for him in the marsh. Once you have found Iskur report back."
It wasn't hard to find the Royal Spies, waiting at hall. Someone opened a gate to the marshes and the hunt was on. It was decided to split up. My group went down to the small Lizard man village. We found Iskur looking at swamp water. "Hmmm, its just swamp water." grabbing a handful, he offered it to me. "Do you want some?" I shook my head no. What was he doing?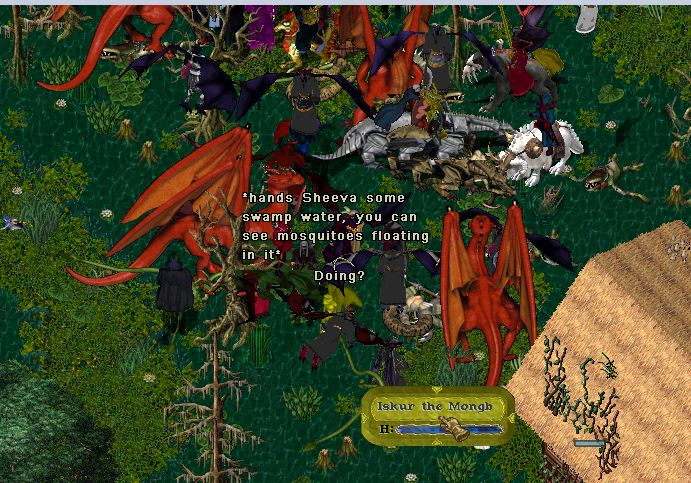 Then as if we weren't there he picked up a piece of tree bark and sniffed it. That looks less edible than I thought it would be." Watching Iskur, we hadn't noticed that the LIzardmen has surrounded us. Not until they attacked. The Royal spies quickly took care of them. Someone laughed, "Not much of a challenge after Crimson Dragons."
I gently grabbed Iskur, "Iskur do you know where Merrick went?" Jumping away from me, he grabbed his wings and held them close to his body. "No, mustn't tell! My wings, my beautiful wings, he'll clip them, he will. I signaled the guards to surround him. Trapped he began to cry. I knelt down to comfort him, "We will protect you, but we must know where he is. It is very important." Iskur started to splash around in the water. Looking up, he smiled and told me he was taking a bath. "You wanted to know my secret to my youthful skin right?" he said hopefully. "No, Iskur, we need Merrick."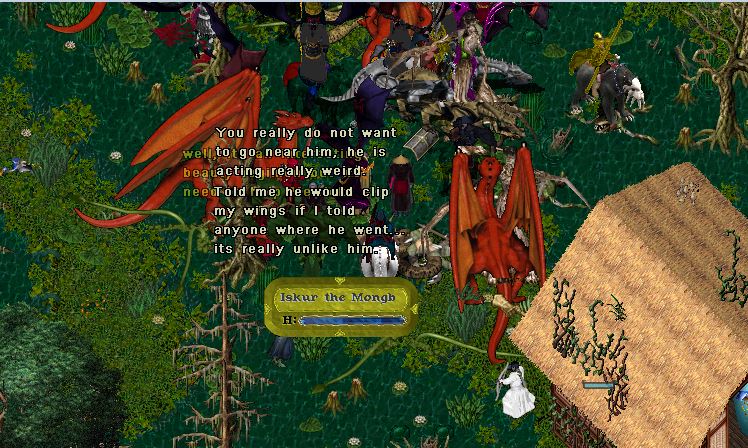 "Merrick was my friend," he said sadly, 'Why would he clip my wings? He isn't himself is he?" It broke my heart to see the little mongbat hiding his wings and crying. "No, he isn't. He might be under a spell. That's why we much find him. We won't let him clip your wings. " Signing he looked up, I'll tell you, but you must tell Time Without Dreams, to eat him if he tries to cut my wings." I assured him that not only would we tell Time Without Dreams, but we would take him back to his village. He thought about it for a minute. "I saw him head out of Zento. North through the pass towards the desert" Then grabbing my hand he pleaded for me to take him home.
Once he was safe, hiding under Time Without Dreams, we headed back to meet Agairs. He was pacing the floor waiting for us. After I told him what Iskur told me, unsurprised he sat down.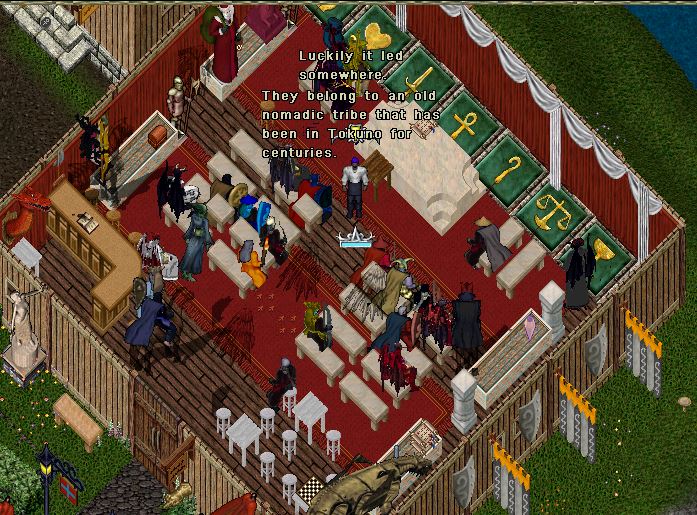 "I know why he is going there. My contacts in the Tokuno islands found the connection. The emblems we found belonged to an old nomadic tribe. Centuries ago a Djinn wandered the Tokuno Islands causing havoc. Djinn, named Izumu, drove the tribe out of their hidden city. Agairs pointed at the statue. Vowing to return home, the nomads found a blood spell that trapped the Djinn. Eviads fears that Merrick has discoved a spell to release the Djinn. The spell she made is to stop it. We must hurry to stop him" Agrais opened a gate to the passage.