Historic – The Plush Design Emporium – Trammel – Sonoma
Return to: Sonoma
Player Run Establishments
The Plush Design Emporium – Trammel – Sonoma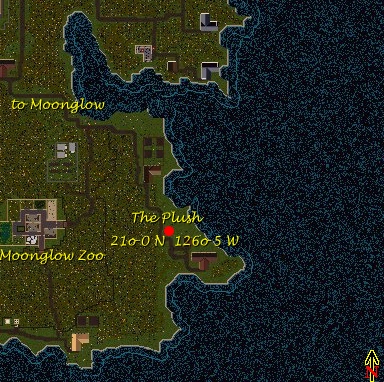 Last visited by Joram Soulrift –   June 17, 2002Name: The Plush Design Emporium – Trammel – Sonoma
Guild: WTM
Owner: Pluffina
Location: 21o 0 N 126o 5 W
Just to the northwest of the Sorcerer's Guild on Moonglow and east of the zoo.

History: The Design Emporium is the lower half of an L-shaped, two story home. Pluffina usually meets clients there to discuss the sorts of things they might want done to their homes.

The first room is a meeting space and also has a big work desk and five secure chests containing hoards of furniture and other goodies that are used in Pluffina's work. The back room is a factory where Pluffina makes decoration items and the upstairs is just her living space. In the past, Pluffina used to run decoration-themed contests including the Ugliest House on Sonoma and The Most Beautiful House on Sonoma.
This has since been taken over by Kittykat from the Sonoma Boards.Pluffy has currently suspended her decorating service due to a new addition to her family!

Web site for the Plush Design Emporium: None.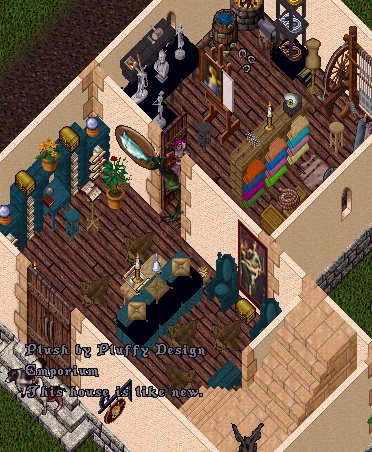 Last modified: August 11, 2011