Winter's Rose Tavern
Return to: Catskills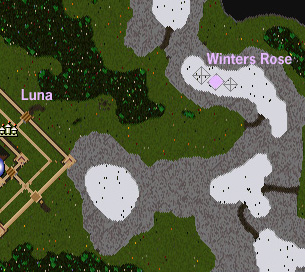 Winter's Rose Tavern
---
Facet: Malas
Location: Just North of Luna
Coordinates: 121o 54'N x 12o 22'W
Owner: ???
---
The Winters Rose Tavern is staffed every Friday evening from approximatly 9pm EST
---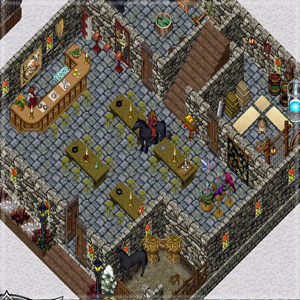 The Winters Rose Tavern, is an extension of the
Freehold of Mirage
and the Court of the Fae. Tucked back between a blanket of mountains and snow north of Luna city, the rustic little tavern is a comfortable place for an evening full of fun and mischief.
A stable is provided, external of the tavern proper, for those traveling from afar. Just inside is your usual tavern fare, with a kitchen located back to the side of the bar. A small crafting area lays nestled in the northeast corner for the quick repair, or those practicing the trade.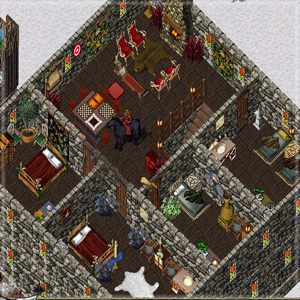 The second floor provides a comfortable atmosphere, with a large sitting and gaming room, for testing your intellectual skills, or just cuddling up in front of the fireplace. Off of the sitting room are a number of rooms, set aside for the weary traveler, or those unable to make the trek back home.
~ Raina Kanath ~
Clan Dalaigh, Kinship
Last modified: August 7, 2011