Historic – Bits Emporium on Lake Austin
Return to: Lake Austin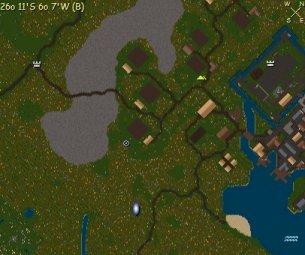 Last Visited by El of LA – December 1, 2005
Coordinates: 26°S 6°W – Trammel
Bits Emporium is a well known and long-established vendor house run by Rose Cotton. Established 9/26/2002, by Rose Cotton and Hephestus of BIT (Back in Time Guild) the shop was discontinued temporarily in 2005. Thanks to the generosity of Retlaw, the shop location was returned to Rose Cotton when they returned in Fall, 2005, and stands once again to serve the players of Lake Austin. The shop's location, surroundings, and close proximity to the Britain Moongate makes this spot a particularly strong shopping area for the shard.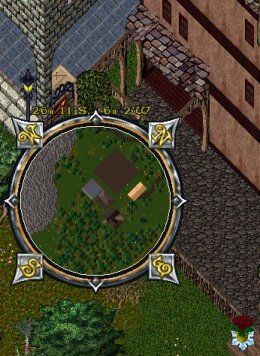 Bits Emporium is located NE of the Britain moongate, near the mountain West of the gate. The first farm field northwest of the moongate is located directly behind the house.
Rose Cotton keeps the shop well-stocked and open at all times. The pleasant atmosphere and décor make this a great stop for shopping. There are dye tubs available for use, and a small rune library as well.
Bits Emporium is a good all-round vendor shop with many of the newer version Mondain's Legacy items and most all craftable items available for purchase. Rose is planning on adding plants for sale in the near future. Once again Rose Cotton and Bits supplies Lake Austin with all the things we want and need!
A screen shot of the exterior of the shop: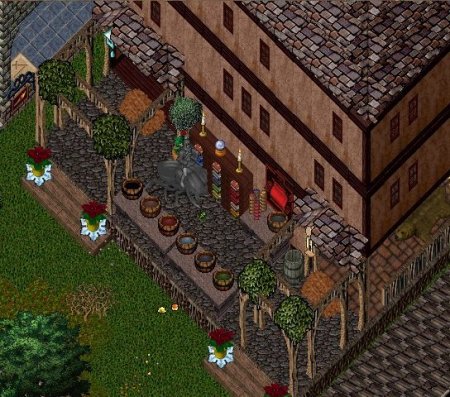 The Emporium's First Floor: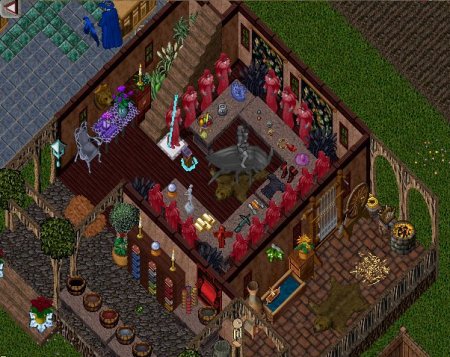 Last modified: August 7, 2011