Historic – Creekside Cottage – Malas – Sonoma
Return to: Sonoma
Player Run Establishments
Creekside Cottage – Malas – Sonoma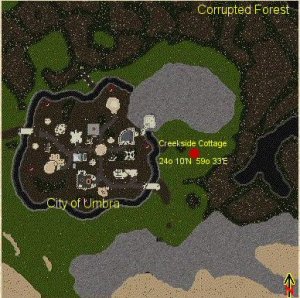 Last Visited by: Shadow Moon July 2nd, 2003Name: Creekside Cottage – Malas – Sonoma
Guild: None
Contact: Ivory Hope
Staff members: Ivory Hope
Location: 24o 10′ N 59o 33′ E
Just east of the city of Umbra, to the west slightly of the Corrupted Forests, in Malas.

History: Creekside Cottage is a beautiful and peaceful garden open all of the time. It was built by Ivory Hope on April 19, 2003. This beautiful garden is the home to about 200 plants with a creek that runs beside some of them. This oasis was created to give Britannians a place where they can just relax, enjoy the scenery and to make themselves at home.

There is only one rule that you must follow while you are here and that rule is that you must relax!! Kick off your shoes, stow your weapon, dismount and then breathe in the pristine Malas air. Half of the plants Ivory grew herself and the other half was grown by Lady Jade of Arctic Gardens and Lord Ravenloff. You can contact Ivory Hope at ICQ number: 168930690 or by emailing her HERE). One last thing that I must mention and that is that this garden was created in the memory of our good friend MBeast.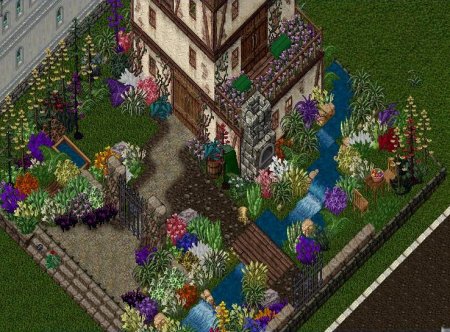 Last modified: August 11, 2011