City of Mistas
Return to: Catskills
Last visited by Assia Penryn in October 2006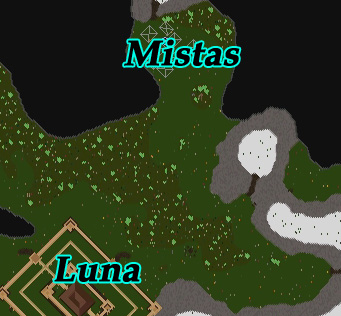 Facet: Malas
Location: North of Luna
Coordinates: 126o7'N 33o40'W
Website: LSM Website
The City of Mistas can be found north of Luna, just before the northernmost mountain pass. The area is secluded from monsters except a small band of orcs nearby.
Mistas has over fourteen buildings including a theatre, tavern, court, livery and chapel.
Silverwood Grove is in the middle of the city and appears to be a wonderfully decorated building where the city's citizens can meet, relax and conduct business. It contains a small collection of runebooks and written books as well.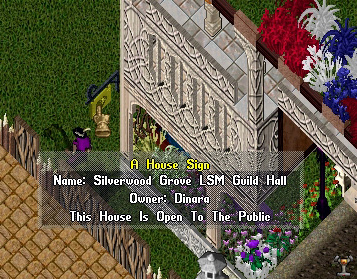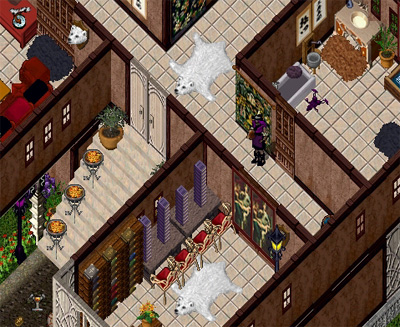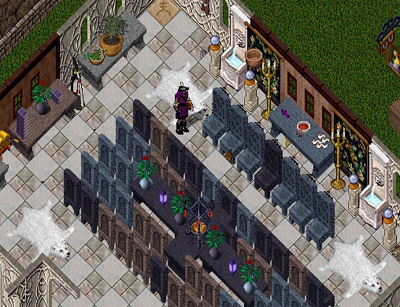 The next building I visited was a beautiful, serene chapel called the Celestial Light. It was near the edge of the starry abyss. It had two floors for viewing ceremonies and a lovely garden outside with a wooden bridge.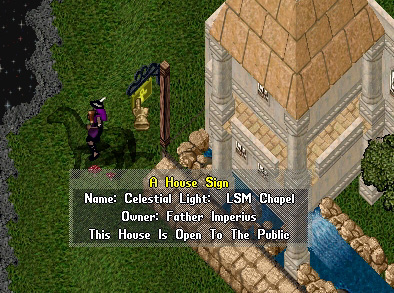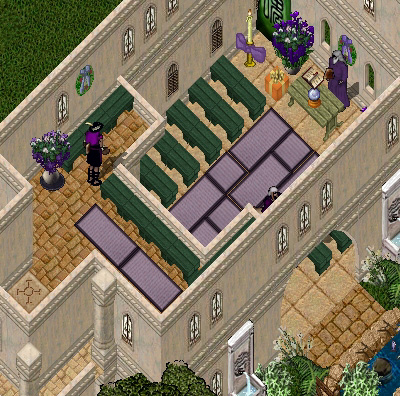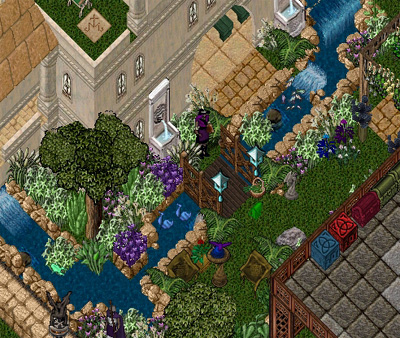 Next, I trotted down to the Mistan Judicial Courthouse. It was very well designed with a lower area for holding the prisoners and a barred entrance for their safe entry into the courthouse during a trial. There were plenty of seats for those watching the trials as well.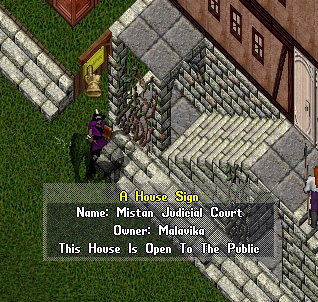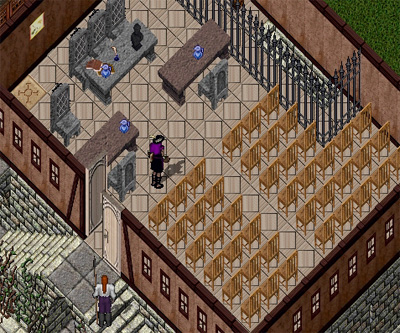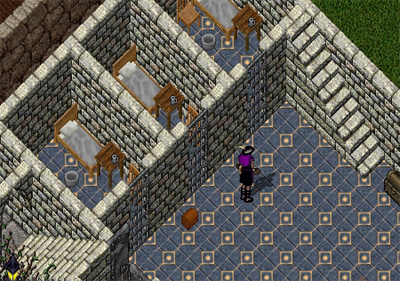 Next, one of my favorite places to visit, a tavern. The Pour House was a wonderful place to pause and kick up my feet after a long day of sketching. It has a place to play a game of pool or throw darts with friends. Plenty of places to sit, both upstairs and downstairs, as well as a few guest rooms for those too drunk to ride home.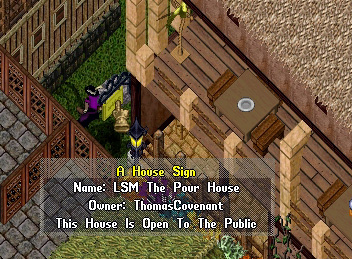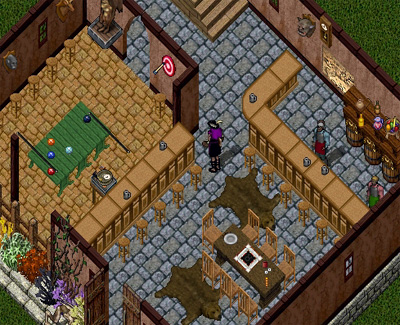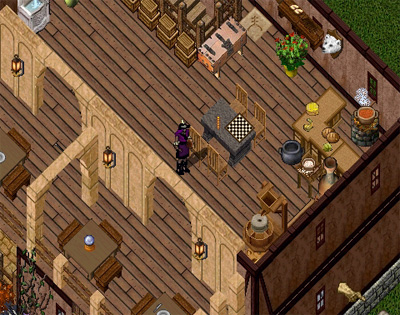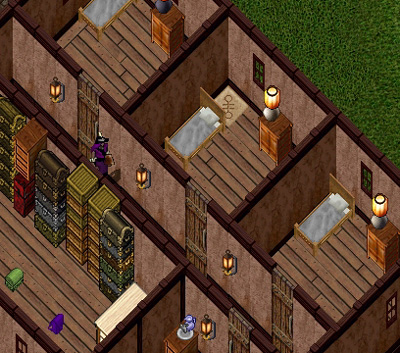 Nearby the tavern is a stable where you can board your mounts while you attend business in the city or have a drink. All the animals looked well cared for and happy with an excellent staff attending their needs.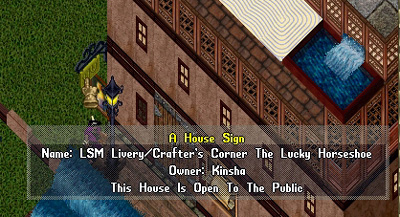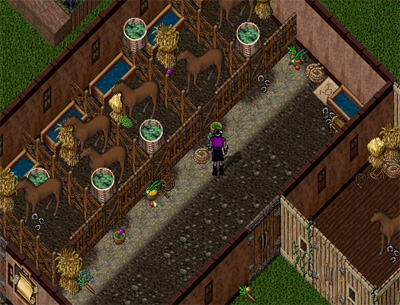 The library was my next to last stop. The breathtaking entryway caught my eye as I rode by with its unique flowers and colorful flowerboxes. Inside there were rows of bookcases filled with interesting reading material and runes to distant lands.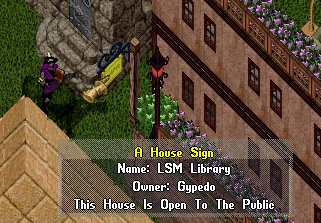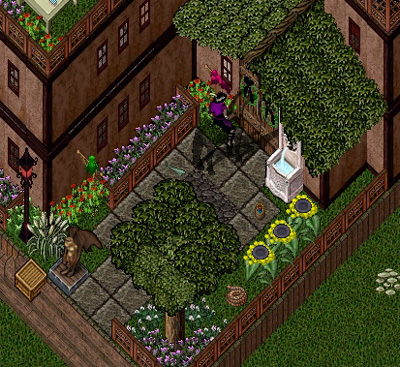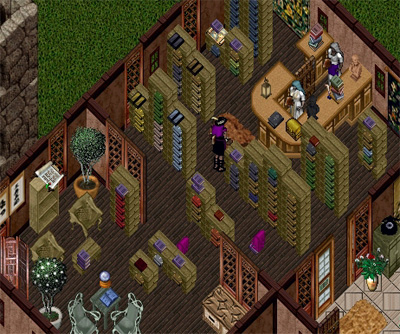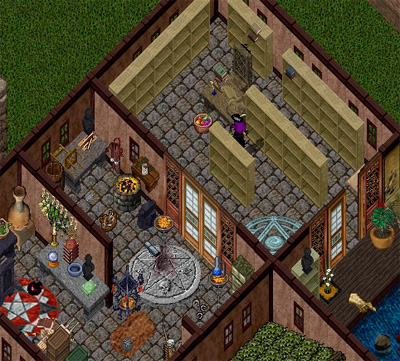 My last stop on my walk through the City of Mistas was the Theatre. It had dozens of seats and even what looks to be a boxed area to one corner for important figures out for a night of theatrical pleasure.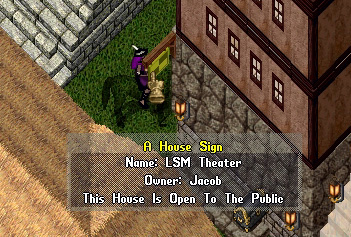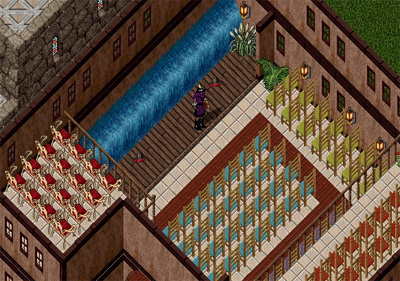 Last modified: August 7, 2011