CSD- Cimmerians Pass
Return to: CHESAPEAKE SHARD DIRECTORY
Cimmerians Pass

Leaders:
Nyx and Lakoda
Buildings:
14
Location:
South of Luna centered around Hanses Hostel.
Coordinates:
Unknown
Allegiance:
Neutral
*Part of the Ethereal Void Imperium*
(Kijustsu Anei Village, Zedland, Merxmere,
Cimmerians Pass, Kijustsu Anei Keys, and Moria)
Information:
A quite lil town on the outskirts of Luna. Need a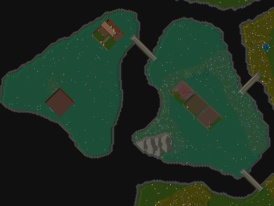 vacation from  Luna but still want the ability to log at an inn, or stable your  pet after a hard day of mining or lumberjacking. Stop in and  say hello.
Contact:
Nyx @ [email protected]
Township Achievements and Rewards
–
–
Last modified: October 3, 2011