Melikan's Pit [PvP Arena]
Return to: Pacific
Last visited by Assia Penryn in May 2006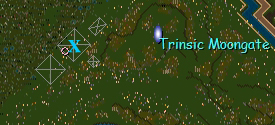 Facet: Felucca
Location: Southwest of Trinsic Moongate
Coordinates: 120o 50'S, 32o 54'E
Owner: Aragon
This arena is located southwest of the Trinsic Moongate. The area seems quiet and calm, so travel is relatively safe. It is only about a screen away from the moongate which makes giving directions to spectators and contestants easy to understand.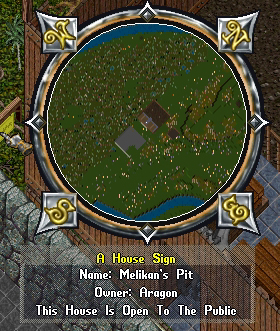 As you walk down the long walkway between the grandstands, you can see the simple dirt floor of the large arena. The simplicity of the design minimizes lag for the opponents, thus ensuring as fair of a battle as possible.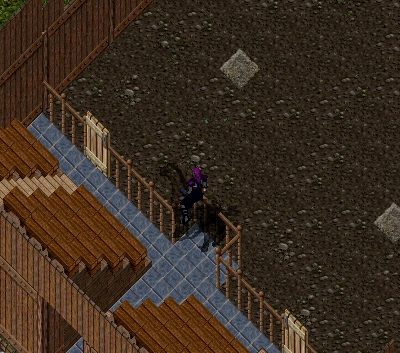 This arena has been home to many tournaments over the years. You can contact the owner via ICQ at #82159777 if you'd like to reserve the arena for your own event. He will even friend the hosts of the event to allow them to ban any troublemakers.
Last modified: August 12, 2011