New Paws
Return to: Europa
Name of Establishment: New Paws
Location & (Facet): 70o 50'S 36o 50'E (Trammel)
The old half sunken abandoned town of Paws lied just north of Trinsic, The town has been since rebuilt into New Paws. The buildings sit on the edge of swamp with many houses surrounding the town.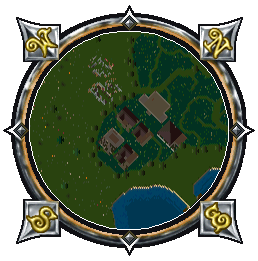 When visiting the town, I seen buildings, Buildings with deep stone walls and dark wooden roofs. In the centre lies a large building, I would assume the main town hall. On my short visit, I seen a few people walking around doing daily business.
I would suggest to anyone to take a walk up to the town, The buildings truly are spectacular themselves.
If you would like to contact the people of New Paws you may contact either below,
Lereia (ICQ 30604530)
Anne Onymous (ICQ 334303206)
And Finally below I include a map of New Paws and a painted picture of the centre of New Paws.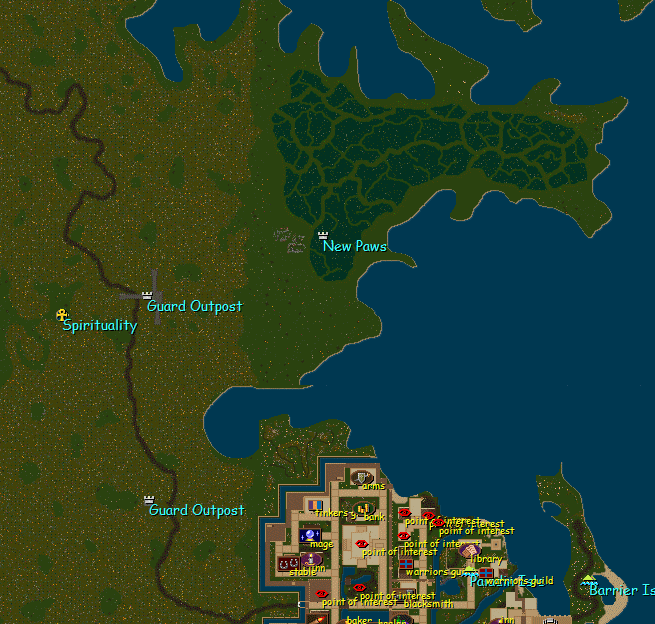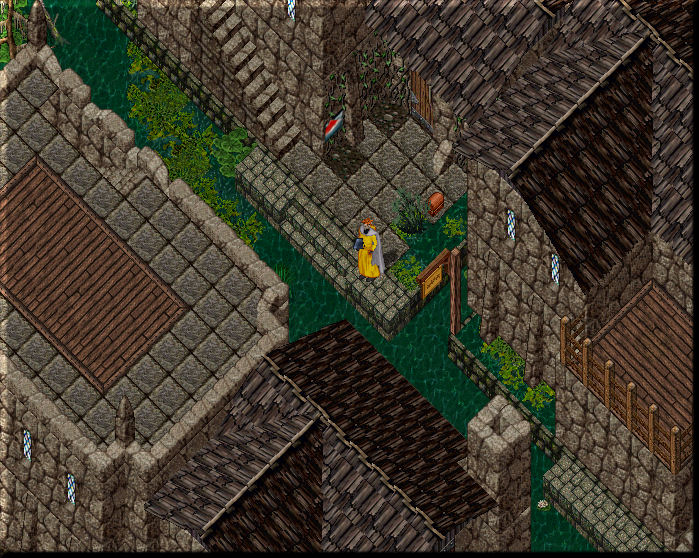 Last modified: August 6, 2011