Historic – Red Wolf Café
Return to: Chesapeake
Player Run Establishments
Red Wolf Café on Chesapeake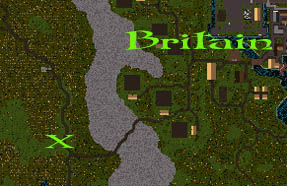 Last Visited by White Ram – Aug 22 2004

Coordinates:26°S 23°W – Trammel

The Red Wolf Café can be found at the crossroads between the towns of Skara Brae and Britain, and is the host of weekly events on a Monday night. The café is also part of the newly formed Town of Gyldenfeld.

The cafe was founded in an attempt to foster more shard wide, player-ran events. Starting off as a small, roadside shack in 2003, it expanded and moved to a bigger and better location it is hoped will continue to provide a fun and friendly place for the citizens of the realm to relax, meet new friends and enjoy the activities.

The Red Wolf Café events are sponsored by the guilds Fellowship of Virtue [*V*] and Keepers of the Crimson Rose [KCR]. You can find details of upcoming events on the Fellowship of Virtue website:

www.fellowshipofvirtue.com

All events held by the Red Wolf Café are free and open to anyone of the realm, and are designed for anyone to compete and also to be friendly and fun. Hope to see you at the Red Wolf Café for a drink or two.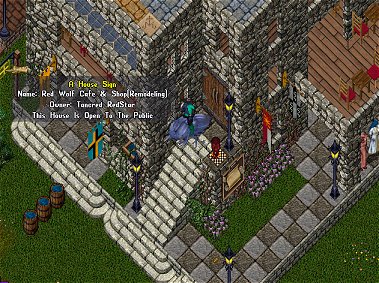 Last modified: August 8, 2011