The Brazen Monkey
Return to: Catskills
Originally visited by Assia Penryn in October 2006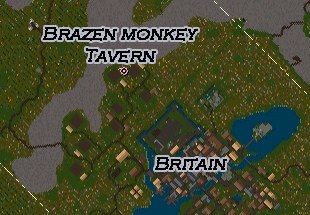 Facet: Felucca
Location: West of Britain
Coordinates: 2o6'N 13o25'W
Owner: Velemak
This charming tavern can be found just west of the City of Britain, next to a field of wheat. It doesn't appear to currently have any hours of operation.
The inside is small, but cozy. A warm homemade fireplace lines one wall and a small area to sit and chat with friends and guildmates. Alex the Barkeep stands watch twenty-four hours a day behind the counter to help you with any of you food or beverage needs.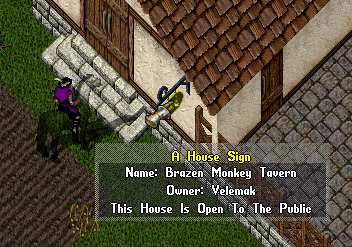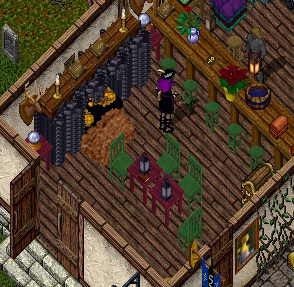 Update May 2014    by Ludes  Catskills Reporter
No longer exists.
Last modified: May 31, 2014