Historic – The Township of Gyldenfeld
Return to: Chesapeake
Player Run Establishments
The Township of Gyldenfeld on Chesapeake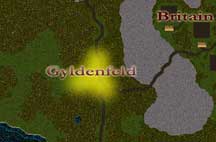 Last Visited by White Ram – Aug 22 2004

Coordinates:24°S 22°W – TrammelThe town of Gyldenfeld is just west of the City of Britain on the Trammel facet. To get to Gyldenfield, head west out of Britain then take the mountain pass, just west of the mountain pass you will find the town of Gyldenfeld located at the Crossroads. You can also get to the town by travelling eastwards from the Skara brae docks and heading east until you come to the Crossroads

The Township of Gyldenfeld has only recently been formed backed by the establishment known as the Red Wolf Café. Events are held often in the town of Gyldenfeld and are advertised on the Town's website: www.gyldenfeld.com.

Gyldenfeld offers many a fine thing for travellers and residents, from shopping to hunting in the brigand fort in the northern regions. On the east side of the town you can find a mountain range, which have ore veins of all varieties. You can then head back to town and smelt your ore in one of the provided forges.

Gyldenfeld also offers a small lake where you can sit down and take a rest, or catch the evenings supper from it's ample supply of fish. However be wary while travelling the town as Gypsies often pitch camp, usually they go about their business but it is wise to keep an eye on one's pocket.

Gyldenfeld is currently ran by the town council and it's current mayor, Tancred Redstar (proprietor of the Red Wolf Café).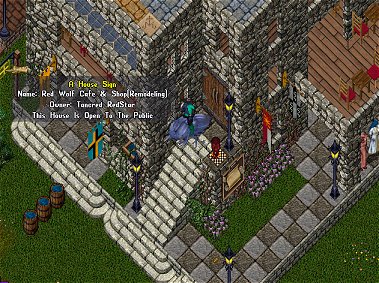 Red Wolf Café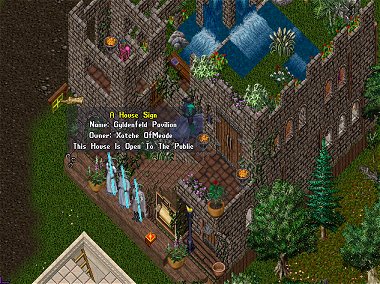 Gyldenfeld Pavilion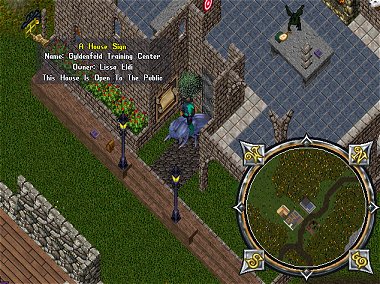 Gyldenfeld Training Centre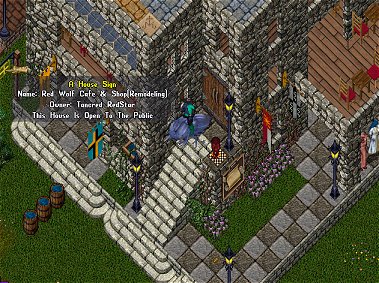 Fellowship of Virtue Guild Tower
Last modified: August 8, 2011