Fishing Council of Britannia
Return to: Great Lakes
ing Council of Britannia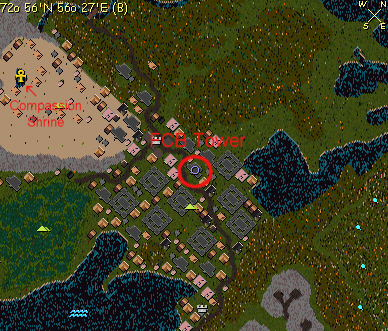 Last Visited by Kyra and Rikus – March 7, 2002

Coordinates:72°N 56°E – TrammelThe Fishing Council of Britannia's guild tower is not only home to the most famous fishy guild in the lands, but also hosts games and vendors for the patronage of all citizens.

The guild tower was built by an FCB guildmate, Hawke, who installed the billiard table and a huge aquarium on the roof of the building. Upon deciding to leave for other realms, he sold the tower to Gem for the use of FCB, asking only that she not move the tank or the pool table. She never has.

The first floor is devoted to vendors of guildmates and a few friends. A vendor quest game is also held here. Explain to the local fisherman that you are looking for "the prize" and he will help you out with a clue to locating one valuable item that is selling for a mere 10 gp.! You will find yourself stopping by the FCB's Guild Tower again and again to shop and try your luck at the vendor quest. Also on the first floor is a small rune library and a set of public dye tubs.

The second floor makes up their fishing crew room – devoted to cleaning fish, cooking fish, fixing nets and an occasional song.

The third floor contains the FCB rares collection.

The roof is decorated with the fish tank (advertised as the largest in the lands,) a lovely dining table and a hot tub. (We were told that this is the only way to coax some of the seamen into bathing!)

The FCB tower is the perfect backdrop for the guild of fishers, pirates and other salty characters. The guild regularly hosts events such as "The Sea Serpent Slaughter" net toss and a free ferry service.

The FCB tower can be found on the road just east of the large guard tower on the edge of the desert where the Compassion shrine is located.

Though the tower does not keep regular business hours, you can almost always find a member or two wandering around the shop, willing and able to assist you.

For more information about the FCB, visit their web site:The Fishing Council of Britannia

Kyra's comments:The vendor quest game is a great idea. I hunt for the prize every time I visit the FCB tower. The shop offers a wide variety of items. If you have the time to look, you will probably find it here. The fishing room is perfect. The whole tower should look like that!

Rikus' remarks:This tower is great! The vendors are always well stocked with reasonable prices. Most evenings you can find a couple of FCB members milling about, ready to share stories of their adventures on the high seas. Keep up the great work!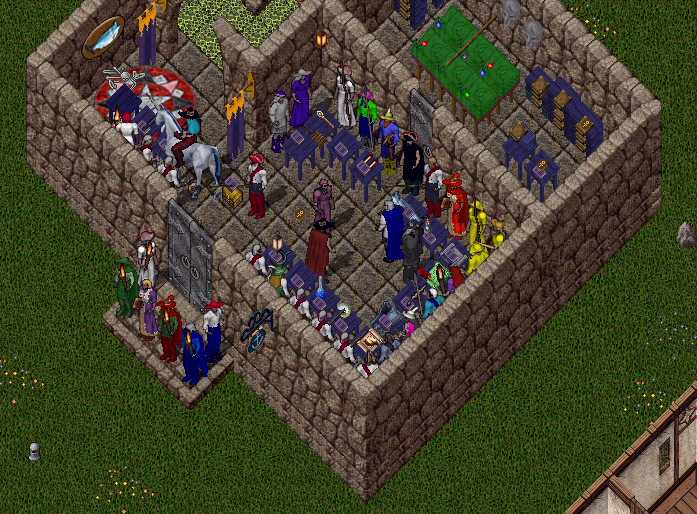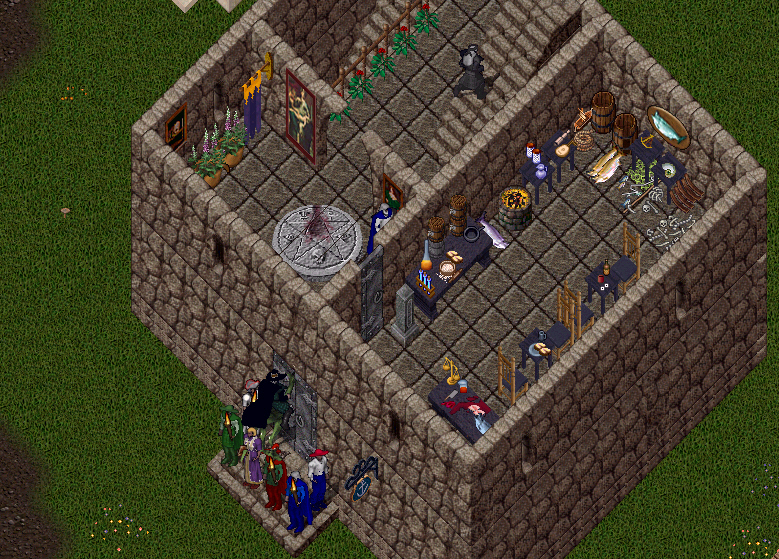 Last modified: August 12, 2011