The Whispering Pines Tavern [Edinburgh]
Return to: Catskills
Original visit by Assia Penryn in October 2006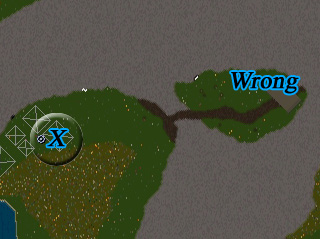 Facet: Trammel
Location: South of the Dungeon Wrong
Coordinates: 110o12'N 43o39'W
Owner: Char-Mae
Affiliation: Village of EdinburghThis tavern is one of the last standing buildings of a village whose history proudly goes back many years. I've moved the village itself to the historical archives, but I still felt the tavern deserved its own place in the spotlight since it still stands bravely against the passage of time. To read the historical establishment guide for the Village of Edinburgh, please click here.

The tavern has been wonderfully designed and maintained throughout the years. It is one of the last of two remaining buildings of the once thriving village of Edinburgh. Inside you'll find a lovely lass who will provide you with food or drink and plenty of comfortable seats. Upstairs, you can find the ancient village stone and a pair of interesting books on the nearby table to help rekindle fond memories of the past enjoyable times here shared by many of us.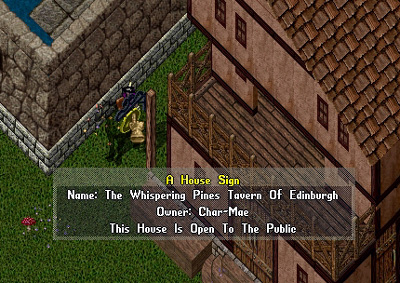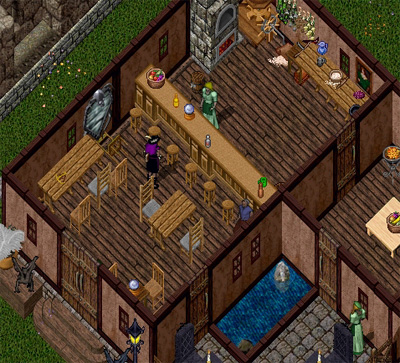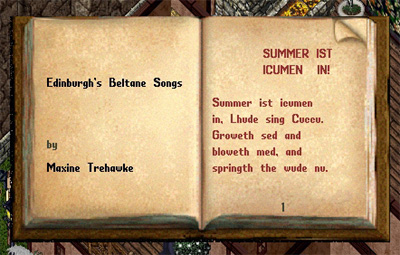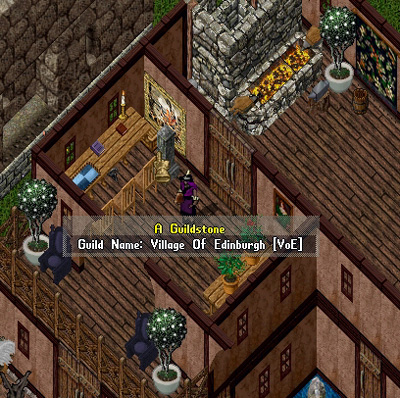 Update July 2014 by Ludes, Catskills Reporter
No longer exists..  Sadly Edinburgh as a whole is gone..  there is one lone house where the village used to be.
I did notice a Herald standing there marking where this little town once stood.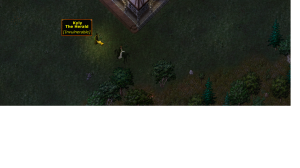 Last modified: July 16, 2014