Historic – Tall Tale Tavern
Return to: Chesapeake
Tall Tale Tavern on Chesapeake
Last visited by Zerver – Oct 20 98The Tall Tale Tavern is located in the City of Paxlair.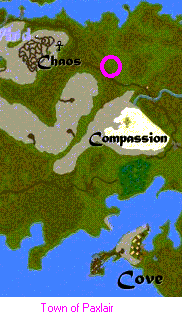 Pax Lair is located a long ways East of Yew, North of Britain, or round about from Cove. But it is not far from a road which helps in finding it.
Drinks were quite cheap (only 1gp for milk or ale). I did not have time to check out all of the vendors due to EXTREME lag from myself to the Servers. Don't take that as a problem, the others around me were not suffering.
The bartender and owner of the Tavern was Braxis Drexler. He served and kept the conversations going the entire time.
I have not seen the owner since my first visit, but there is now a vendor in the Tavern, and it was stocked.
Link to Tall Tale Tavern web site: http://www.romanlegion.com/anaeusvarro/
Here is a link to Paxlair's web site: http://gogan.landlords.com/paxlair/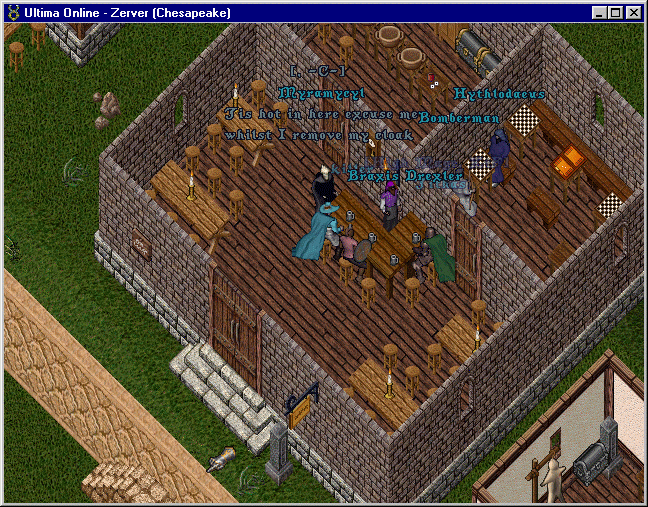 Last modified: August 14, 2011