The Mystic City
Return to: Legends
By DevilsOwn, January 2, 2011
The Mystic City, which surrounds and protects Zento, the lovely capital of Tokuno, was recently granted recognition by Killian, the Royal Ambassador of Queen Dawn.
A banner was constructed this past week, the very first of it's kind on Legends, proclaiming The Mystic City a town, with all the rights and privileges of such. The Mystic City has earned this honor not only with a good number of player houses comprising a town, but also with many player activities which are always open to everyone.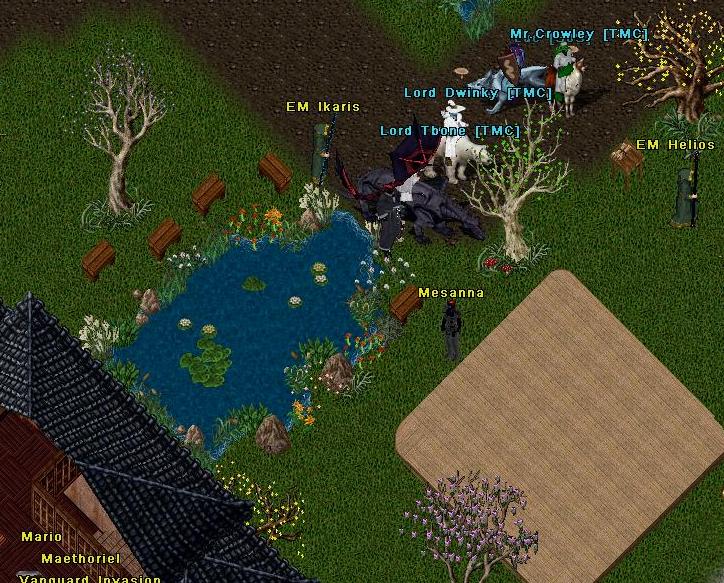 Head engineer for the construction project was Mesanna, with EM Helios and EM Ikaris providing support. The banner reads Welcome to The Mystic City, Established 12/31/2010. The crystal on pedestal reads "Protectors of the Empress & Allies to Britannia". The lovely pixie atop the banner is dedicated to Lady Damia, the driving force behind The Mystic Circle guild.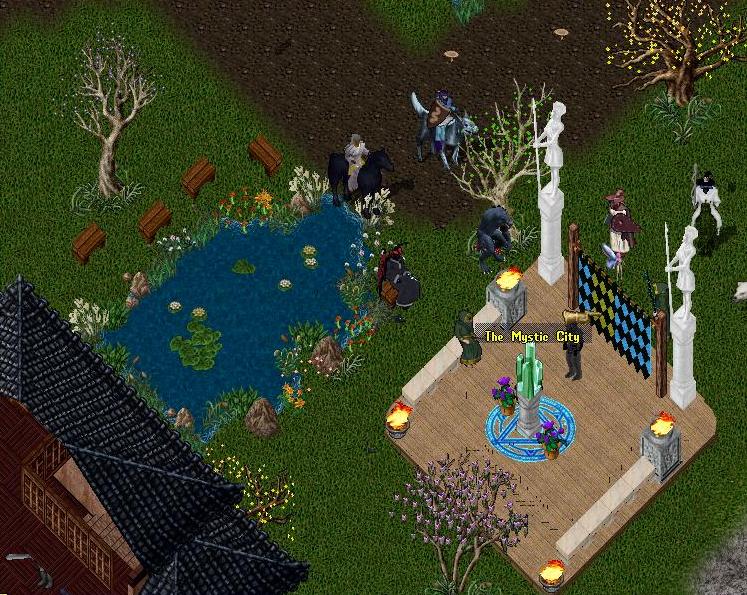 The town banner was designed by Mr Crowley of the TMC guild. Tonight, surrounded by friends and allies, the Town Banner was dedicated. Complimentary robes, supplied by Country Bumkin, made for a nice picture.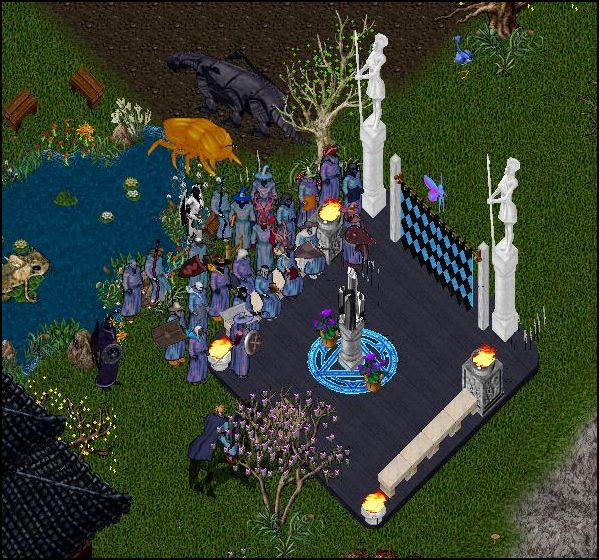 Last modified: August 8, 2011