Olde Skara Brae
Return to: Legends
By: Jeriicco
Found just across the straight that separates Skara Brae from the mainland in Trammel sits a well established and long standing community that is best known to travelers as Olde Skara Brae.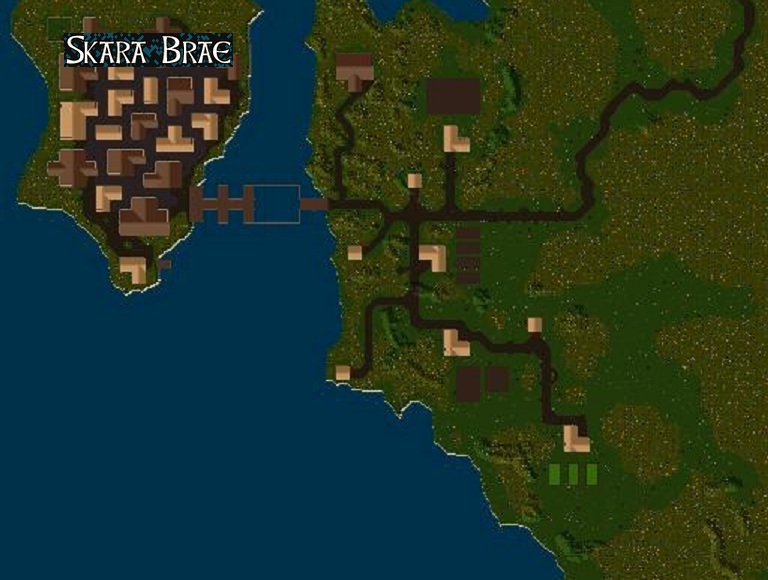 The coast and surrounding paths that are typically inhabited by hunters will lead travelers through a small town constructed and occupied by a local guild.  The guild, which is known as the Fellowship Of Skara Brae [FSB], has staked much of the real estate that surrounds these paths.  Travelers will have plenty to investigate as they move through the landscape that has been creatively carved out by the local guild.  The legacy of the guild and its community can be traced back to a chance meeting between a mage and a warrior.  Sawdust and Maximus Cortair's chance meeting started as a friendship and developed into a fellowship which has carried on over a decade.
http://uo2.stratics.com/community/threads/for-the-new-year-an-old-beginning.51733/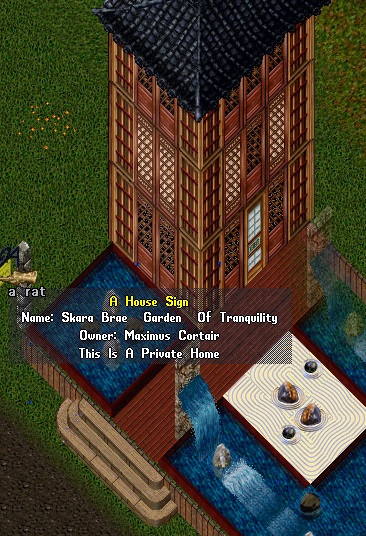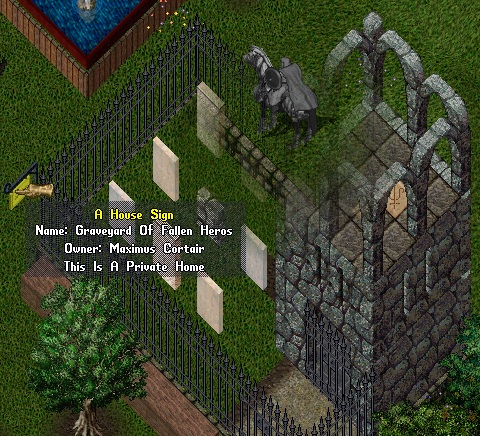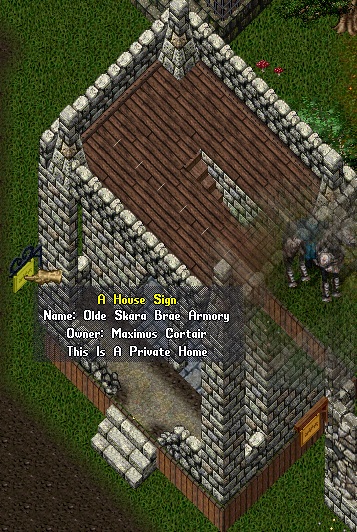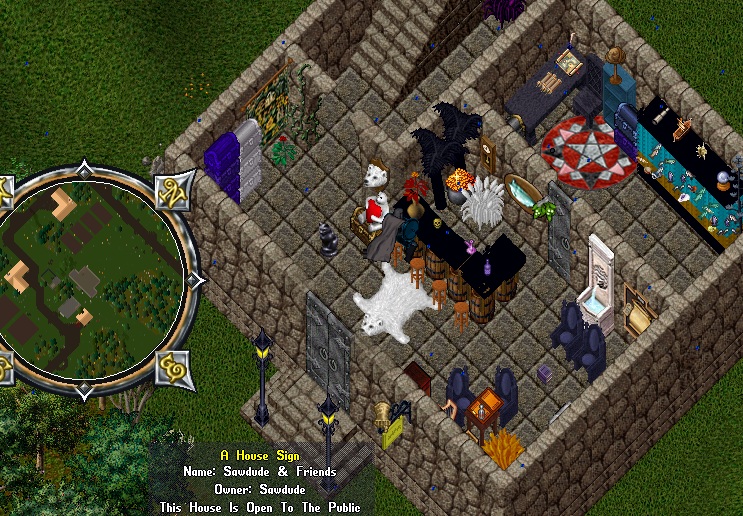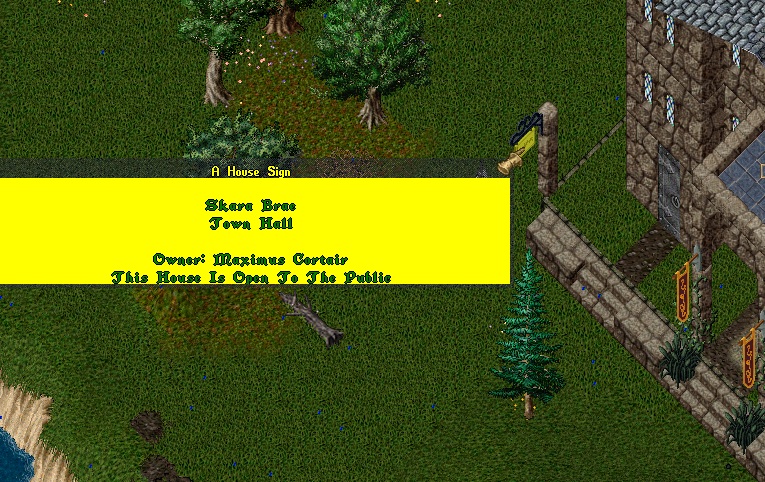 One fascinating feature of the town is in a small library located in Uriah's Rubble Reading Room just east of the path.  The library has dozens of player written books that are unique to Legends, some of these books even share the folklore and history of Olde Skara and its occupying guild.  The vast collection shares much incite into the shard's history as does the town and the folks who occupy it.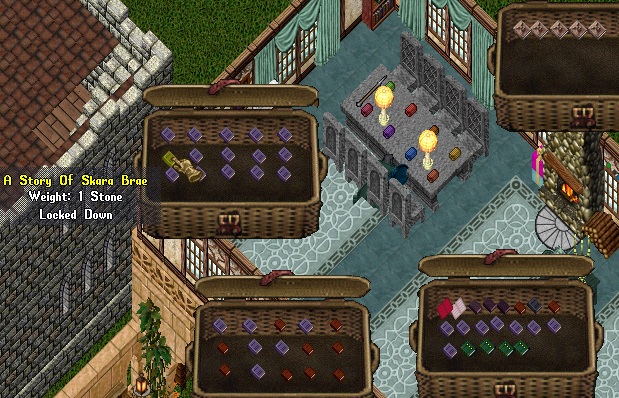 Last modified: April 8, 2012