Sea Witch Tavern
The New Magincian Trading Co.
Tavern night continues tonight at the Sea Witch Tavern in New Magincia. So long as someone doesn't pull another Cthulhu…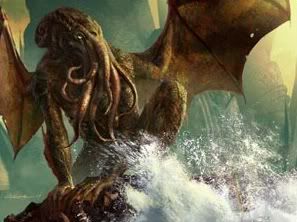 You don't want to know where that beard has been.
No cover charge. Doors open at 8:00 PM PST / 11:00 PM EST. Foolish Mermaid and Love Potion No. 9 on tap. Leave the Virtues at the door.