Easter Tournament at the Council of Yew

Important news came from the Council of Yew:
Hear ya citizens of Drachenfels!
The Council of Yew announces, that it will arrange a tournament on Easter Monday at 8 o'clock in the evening at their newly built arena.
But it will take place under special restrictions and that's no April Fools' joke:
Find out how powerful you are without your own gear!
Yes, you heard me correctly! Forget everything you hold dear and leave your equipment at home or give it in safe custody before your fight. Then you don't have to expect any insurance costs. We will place two Mailboxes where you can deposit your belongings for the length of the current battle.
It will be solely fought with provided gear. Everybody will receive the same armor as his opponent, full spellbooks of choice and warrior will furthermore get weapons and a shield made at their own option, but everytime in the same quality (that is Exceptional with Damage Increase 40%).
Bandages and Potions should be brought along, but a refill or restock will be possible. Reagents will not be required.
Good Luck and most of all enjoyment to all brave combatants!
Happy Easter!
The Tournament is held at the player town of the Council of Yew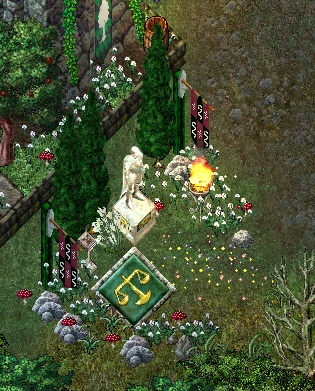 The Council of Yew Village can be found South East of Yew.
Just follow the road out of Yew and get straight in town.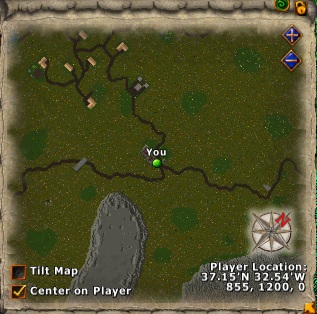 Or Just use the Teleportation Hub in New Magincia.