~ . ~
.
Golden Goose, Real Life Pets and March Madness
.
.
.
March was a very exciting time in the realm and on Great Lakes. Many spring events took place, EM and player run.
A Springs Golden Goose made its appearance and an odd creature it is. Not only is the color strange but so is the shape and size of this goose. On top of that this golden goose talks! Talks and the words that come from this creature are most puzzling.  It appears this creature has been associated with unusual events in the realm. One being a mysterious statue that appeared near this beast gifting  Golden Goose figures to all that touched it.
.

Golden Goose Statue
.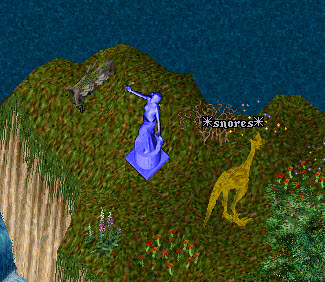 .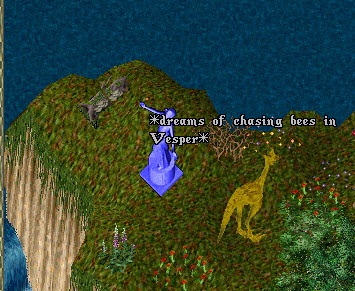 .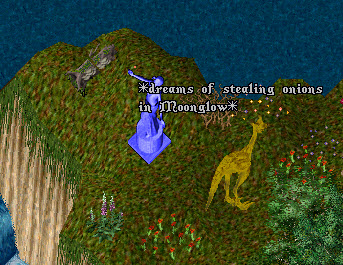 .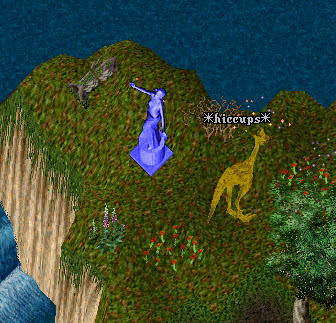 .
For many of us the main appeal to Ultima Online are the animals and pets. The shear number of tamers in the game gives proof to that.
Six months ago my 13 year old dog named Helen passed away in real life. For anyone that has ever owned a pet they know how quickly these animals become family members. Three weeks ago I ended my mourning for Helen and acquired a new puppy ! Three month old Vivian. Vivian is pure puppy and full of energy. Training a new pup is very time consuming and this means my game time has been cut heavily since Vivian entered my life.
This new addition to the family got me thinking about how real life pets effect game play. Over the years I can remember countess times when a character dies or someone has a slower response I have read, " my cat just walked over my keyboard ".  I cannot even count the numbers of times I have waited to start a hunt with a group of people while one member of the party had to let their dog out. In the case of NightStriker we have to wait while he feeds his real life horses often.
During the past two weeks after  Vivian has been walked and played with and she is ready to nap I have her on my lap while playing UO.  She often perks up when she hears an animal sound in game. She will be a gamer if she likes it or not !  * laughs *
I present to you my new girl….the one and only Vivian !
.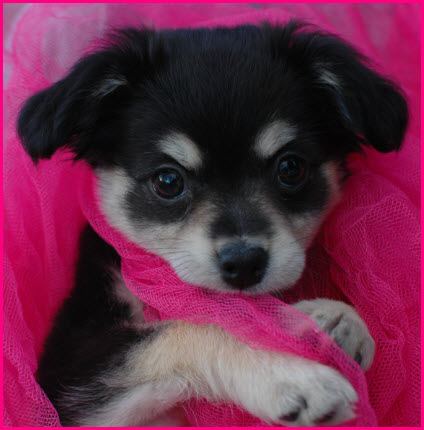 .
With March almost behind us I look forward to what April may bring.
HAPPY EASTER