EM Crysania hosted a trivia contest at the Rewards Museum in Malas on Saturday, December 7, 2013.  She asked questions from several categories including the virtue system, Baja specific history questions, and general game questions and you had to answer in the form of a question (typos allowed – Thank goodness!).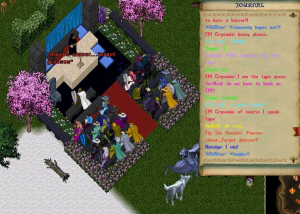 Laura was the first to answer a question correctly.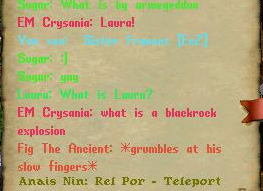 The winners were:
1st place – Laura
2nd place – DEFINITIONOFDUMB
3rd place – WildStar
A statue was placed in the Reward Museum with the winner's name, place and event.

After the contest was over, EM Crysania announced both a Winter Holiday Theme House Decoration Contest and the EM event on December 21nd saying "DON'T miss it – you'll be sad if you do :P."