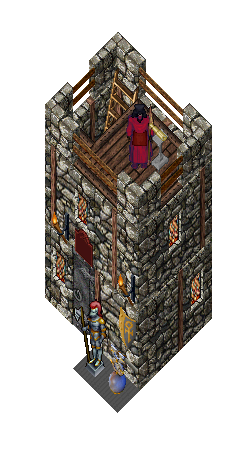 New Patrol Guard Commander Appointed
Wednesday, December 14th 2011
Kijustsu Anei Village, Tokuno
Discussion Thread
Earlier in the month our fearless Commander Drecko announced his plans to step down as the Commander of the Patrol Guard. He will be focusing on coordinating special task forces throughout the realm to battle Vermin and Undead Horde uprisings.
Over the last several days the Village Tribal Council has been interviewing candidates to fill the position and has selected Lord Mark West to become the new Patrol Guard Commander. Earlier today Lord Mark West was sworn in by Tribal Council Chairmen Cheever and has already begun implementing new Procedures, Schedules and, Watch Tower assignments.  He has also publicly announced Lord Tanivar as his selection for the Deputy Commander position and will be sworn in next week.
All Patrol Guards should see the Commander for their new orders soon as possible. We all look forward to seeing what the Patrol Guard can do under the leadership of Commander Mark West