~ . ~
Never trust a neon walrus folks. Last night was the Walrus Festival Party supposidly held at the Vesper docks. Thinking this was going to be a gay grand affair I brought out my new party frock and jewels for the party. I arrived at the Vesper docks early to check out the holiday decor and to my shock not a one wreath nor a single decorated tree was in sight. The holiday spirit was there however. Lord Arrow of Yew was spreading holiday cheer to all.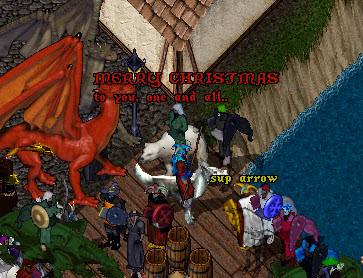 The crowd got larger and larger as the clock ticked and everyone was in a party mood.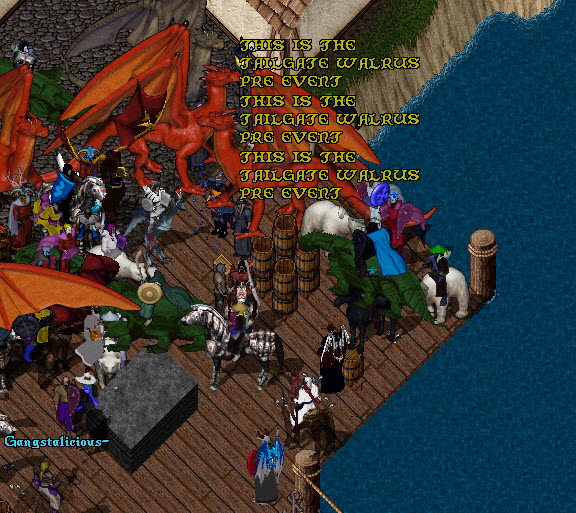 Bucky and Splat arrived, addressed the crowd and informed us the group was so large and the festival would be different than last year so they have a special new location for the festival party. In great anticipation of holiday cakes, caroling, presents, games and feasting a gate opened to transport us to this magical location.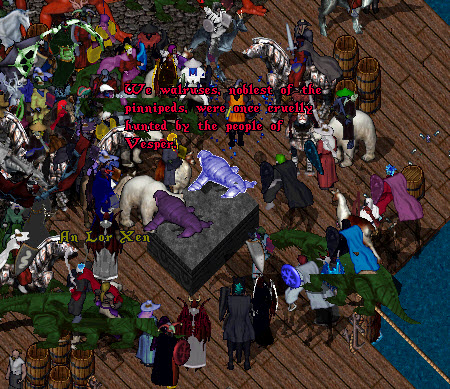 We were whisked to a snow covered forest which was perfect for this time of year. Quickly I noticed there was no holiday decor at this location either. Within minutes the crowd was being attacked by anger creatures of the sea and land. This was to be no party but a bloodbath. Hundreds died and the red blood against the white snow was a sad demented way to show holiday colors. Many of the deaths will be featured at months end in the December Obituary Column. As in the year past flying piglets could be had however this year they were blue and once again not a one ended in my pack.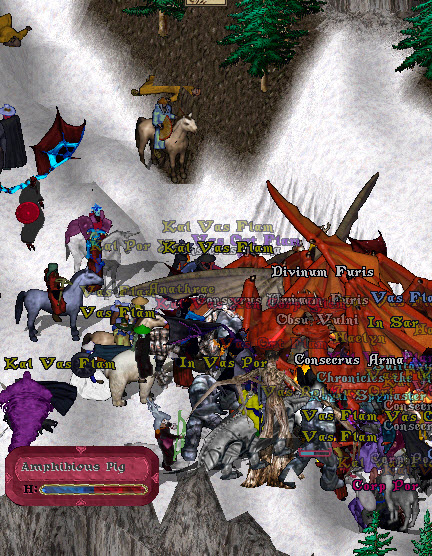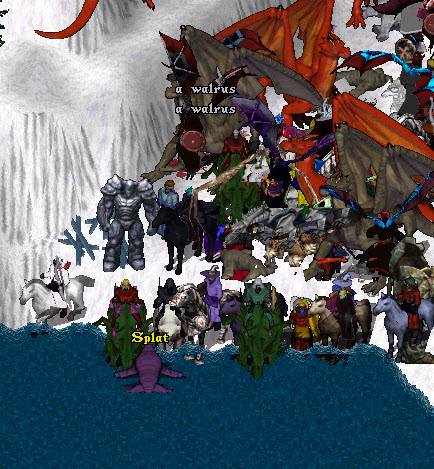 When Splat and Bucky had their filled of holiday death a gate opened for the exit and everyone was relocated the the city of Brit. This was not my idea of a holiday festival party. It took me all night to get the blood stains out of my frock. As I covered myself in my bed quilt last night waiting for slumber to take me I could not help but wonder what goes through a walrus mind and how they see Christmas.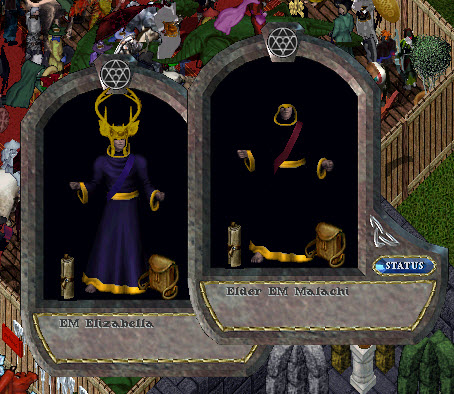 HAPPY HOLIDAYS TO OUR GREAT EMs