Discovered on his travels by John II SRC of Europa this village scene seems to really capture the spirit of the season.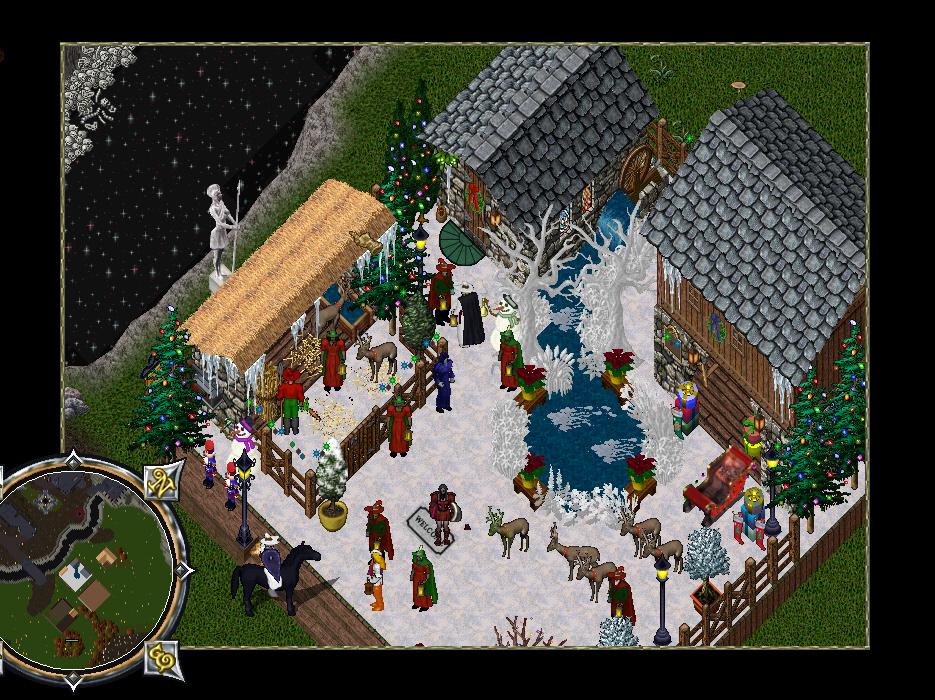 Our intrepid reporter travelled to the spot, just off the west bridge from Umbra, to see for herself. She stopped to read the house sign:

After which she ventured inside to find Santa busy at his desk – no doubt compiling the lists of who's naughty and who's nice.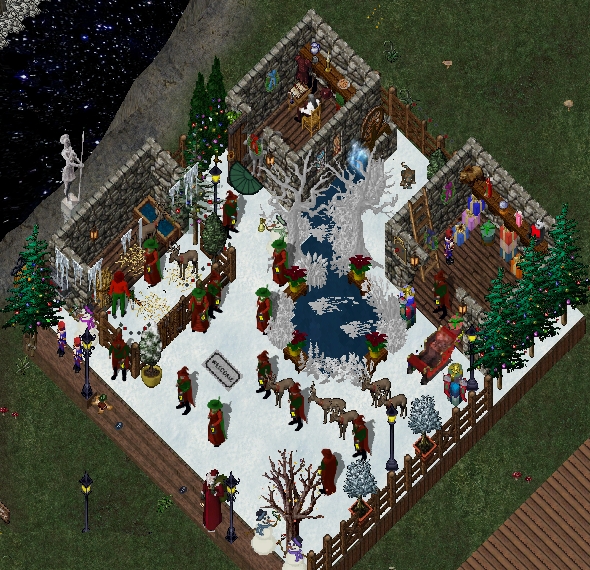 Which list are you on?
Is there a house capturing this spirit on your shard? Let us know and we'll come with notebook and camera.