Lobsterman fights back!
Hours and Hours have fisherman and woman spend there time fishing at the seas.
Many fabled fishing nets been found and it was time to gather them all together to try to summon Osiredon the Scalis Enforcer or better known as Lobsterman!
Many know the tales of this huge monster of the seas and that he hold many secret treasures.
Many adventurers of Britannia would not mind to help to fight this creature and try to get there hands of this treasure.
Friday would be the day to held this event and the word was spread around.
Shortly before the summoning of Lobsterman a medical team arrived to place a first aid hospital.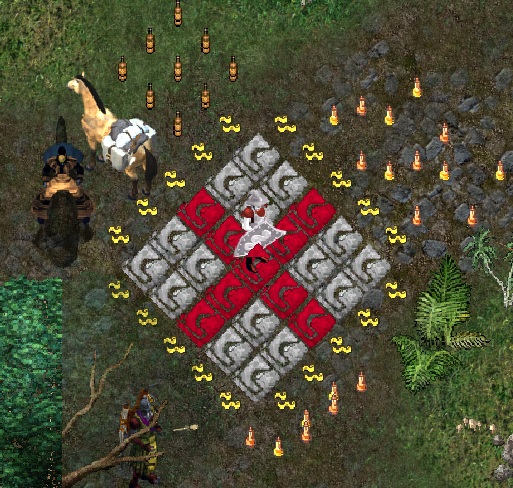 They call them self URK – ULTIMAtive Rote Kreuz (Ultimate red cross) .
They place there field hospital close enough to the docks to help the wounded as fast as they can but far enough so they stay out of reach of the monsters claws.
Slowly the fisherman came to give all there white nets to Allanon.
He was a legendary fisherman who done this before.
Gates opened and many adventurers appeared to help to fight Osiredon.
It was almost time to start the summoning.
One last gathering around the field hospital before they started.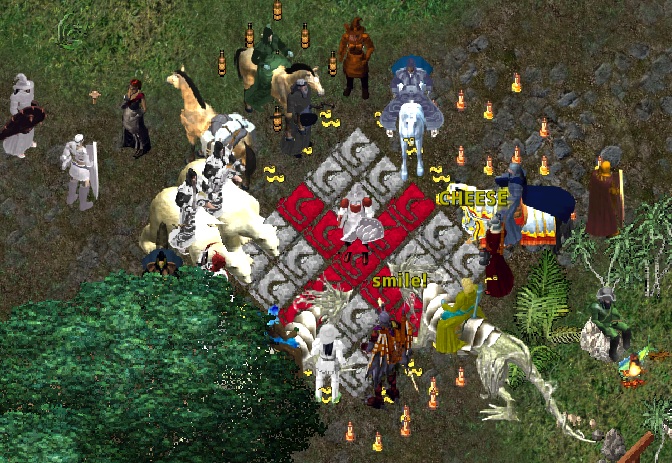 Allanon stepped to the edge of the docks and threw in his first net.
It would be a first of many to follow.
But the first few nets did not bring up the Lobsterman.
Kraken,Seaserpents and waterelementals rised to the surface.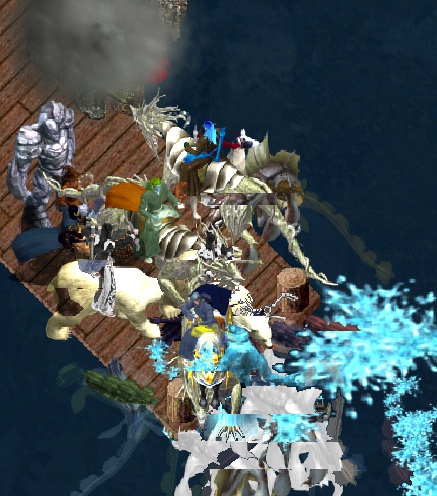 These monsters of the sea was easily dealt with.
There was a bit of disappointment it took so long to bring up Osiredon.
The medics where a bit restless that they had nothing to do.
But what we came for eventually happened!
A giant claw rised from out of the water and crushed on the docks.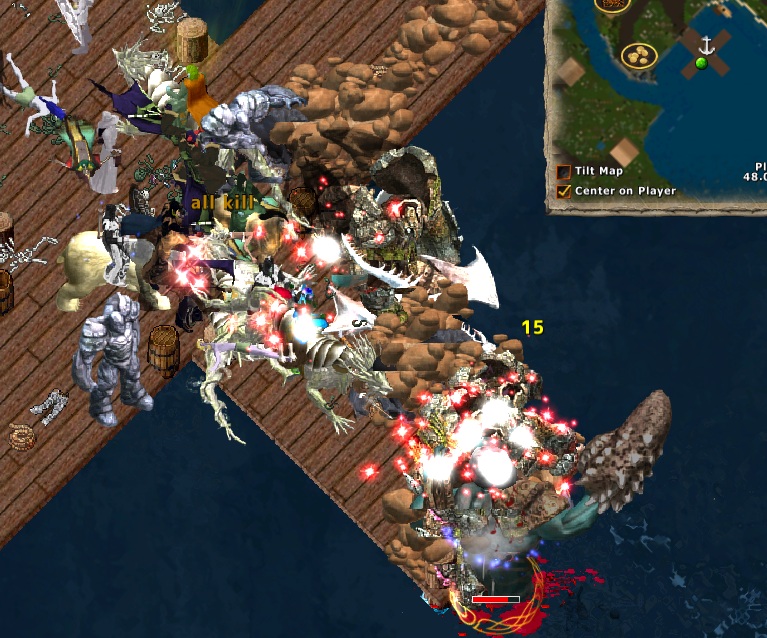 Spells and arrows flew trough the air.
The lobsterman had many tricks and threw poisonous eels to everyone.
It was now clear it was a good thing that URK set up there field hospital near the docks.
Wounded adventurers could get some medical attention fast and return back in to battle in no time.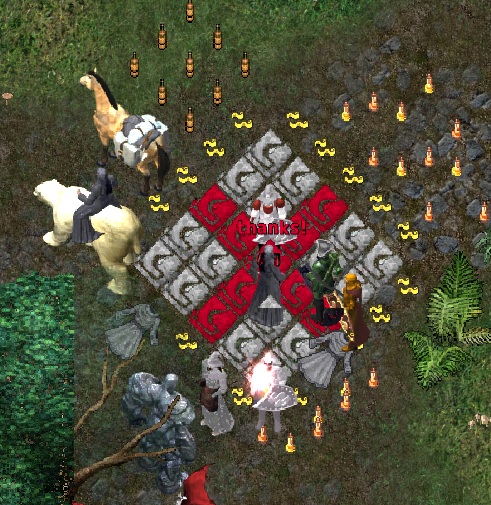 The medics now had there hands full with taking care of the injured people.
Its a hard fight against lobsterman but eventually he got defeated!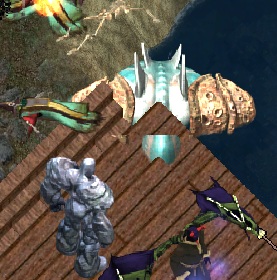 But we had about forty fabled fishing nets and all what all these adventurers wanted was more battles against Osiredon!
Allanon did his best and was able to summon Lobsterman eight times more!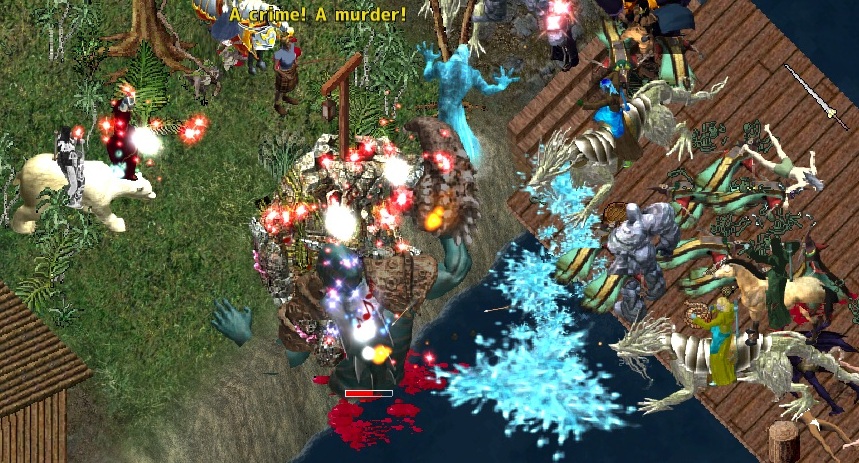 In the battle i saw some strange boxes dropping on the docks.
I picked them up as many i could.
They where locked and trapped.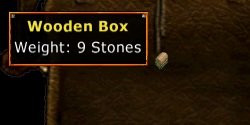 I got several of these boxes and i passed them around to the medics first.
They have no chance to get a treasure from fighting the sea boss , so maybe this would reward them a little for all the work they did.
I hope they got something nice in it like i did when i opened mine.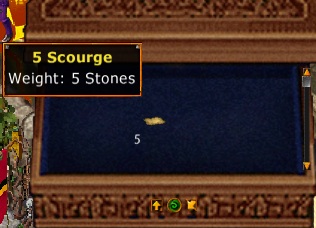 I gave several more to people who donated there nets for this event.
Finally i would like to thank everyone , the medics, the generous donators of the nets and the adventurers who came to help.
It was a lovely evening and hope to do this again soon when we gathered more nets.
New Frarc, Drachenfels News reporter.