.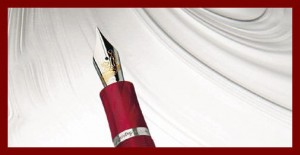 Greetings,
Autumn is almost upon us and several times a year I post  " From The Desk of Lady Lava". It is that time of year again and what a summer it has been. Great Lakes was a busy shard this past spring and summer with many EM and player run events to keep us entertained, not to mention all those salty fisherman still at sea and excited about the next catch after High Seas.
On a personal note I did get a lot of play time in during the hot months. I live in the desert so one stays indoors the months of July and August. I did beat the heat and left my AC condo to travel to San Deigo for a week at the beach, a long weekend in LA and a week in the mountains at Big Bear Lake. Summer is now a memory and many players have returned to school and work schedules have changed for some and the flow in the realm seems to have changed as it always does this time of year.
Things have changed some with Stratics also. The program we used to post the news NewsPro is now history and we use WordPress. Actually this is my first post with WordPress and I am keeping my fingers crossed I do not mess it up badly. Though my sig states I have been reporting  for seven years this gal has been around actually nine.  Sometimes it is hard to teach an old dog new tricks but I received much positive support from everyone here at Stratics I had to take a stab at it as I love Great Lakes and I love being a news reporter.
My thanks go out to EM Malachi and EM Elizabella for everything they have done to keep Great Lakes exciting and fresh. The weekly spy meetings are well attended. I go to at least one a month even though the lag monster usually gets me which rarely happens any other time but they are great fun. This evening the EMs had a Meet and Greet. I popped in to say hi before I went to spawn where I was murdered by those infamous  DC* folks. It was all in good fun. I rarely travel to the dark side and when I do I expect to be killed as this girl cannot PvP.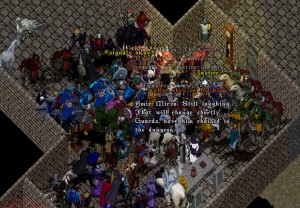 *This past weeks meeting of the spys*
Very soon we have the clean up/ turn in to look forward to and the much awaited halloween event starting October first. Before that though there is the Autumn Bonfire on September 30th 8:00PM central. Be sure to check out the EM boards for all the information listed for each month.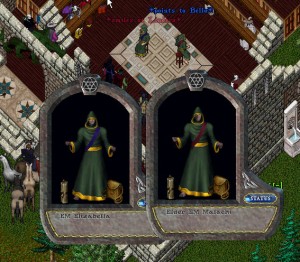 * EM Meet and Greet *
Hopefully you all have a wonderful and colorful autumn. Before we know it the Christmas winter season will be upon us.
See you in the realm.
Fondly, Lady Lava