and
Drachenfels
Presents
The Week-end Madness
Edition Number: I
Welcome to the first edition of The Week-end Madness news report of Drachenfels.
The news that will look back to what crazy things happened over the week-end on your favorite shard!
On Friday the brave took a trip to Dungeon Doom to fight in the gauntlet.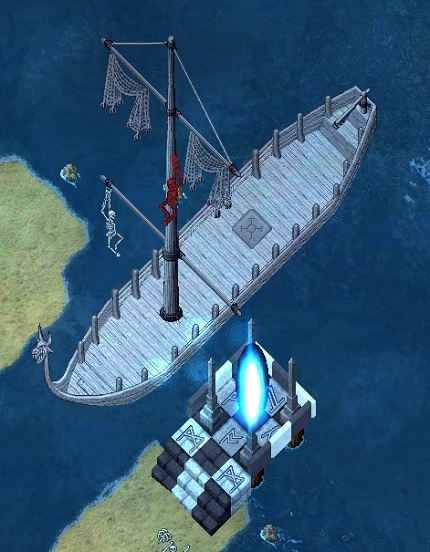 Saturday we we joined the exciting 2nd edition of the Deal or No Deal game show.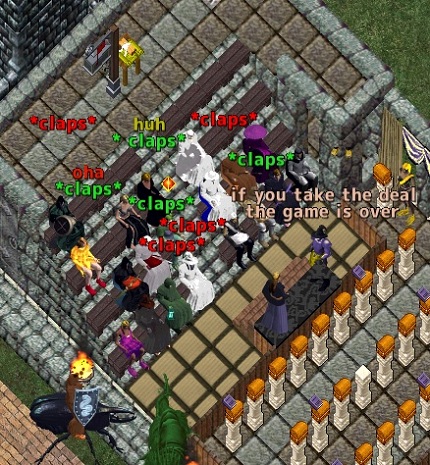 Many Prices been won by the participants and here are the results:
Round 1 
Ghaila Bagha : 960.224
Bonus 1 Scorpio : 250.000
Bonus 2 Horus : 250.000
Round 2 
Imana St Jacques : 250
Bonus 1 Cal : 250.000
Bonus 2 Thanek : 250.000
Extra Bonus Round 
NinaLuna : Scroll of Valiant Commendation [Replica]
Nasrudin : 250.000
Round 3 
Der Dude : 2.000.000
Bonus 1 Nico : 250.000
Bonus 2 Arius Lad : 250.000
 
Round 4 
Kyrgon Malcheton : 3.000.000
Bonus 1 Sheana : 250.000
Bonus 2 Dr Alzheimer : 250.000
Round 5 
Laura : 100
Who missed it can still have a look back at it :
On Sunday we first set sail to the Island of Corgul.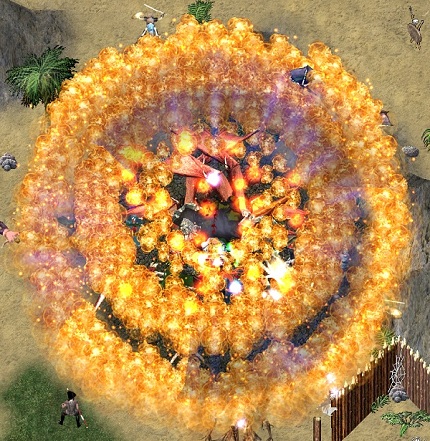 After defeating Corgul we headed to Buccaneers Den where Captain Seoman trowed some white nets.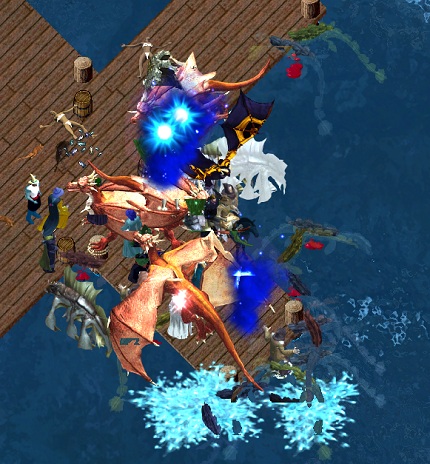 Hell broke loose when Dreamer pulled up three lobsterman at the same time!
As you can see,  it was another crazy week-end on Drachenfels .
I hope i can report to you weekly on your favorite shards madness!
Make sure you don't miss one of the many events on Drachenfels!