and
Drachenfels
Presents
The Week-end Madness
Edition Number: X
The Moonglow Beer Garden was the place for our very first swap meet on Friday.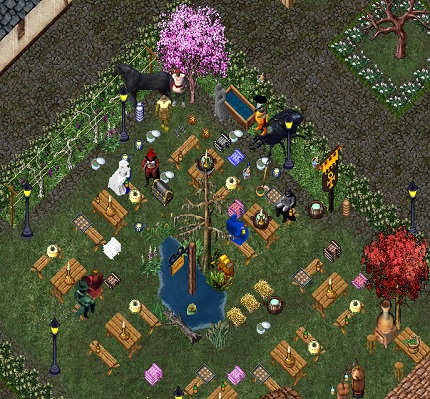 More cake and cookies where eaten then items been traded!
Saturday we tried to break our shard record at the void pool.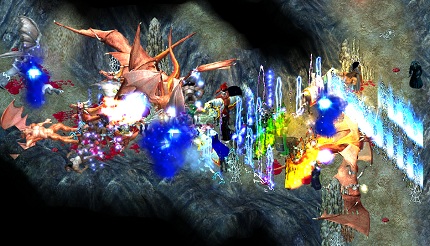 We came close with 52 waves but the record stays at 55 waves.
Maybe next time we can break the record!
Our Sunday Exodus events stays to be very popular.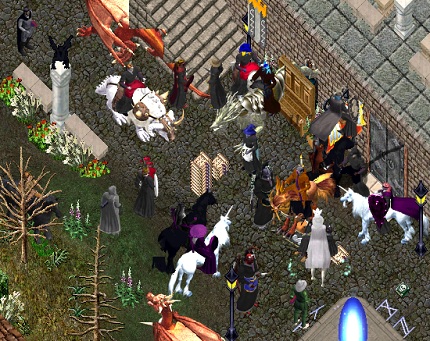 Not only people keep returning for it, also new adventurers try their luck at Exodus.
We also discovered that a part of Trinsic is covered with big spiderwebs.
And a strange statue in the southwest corner.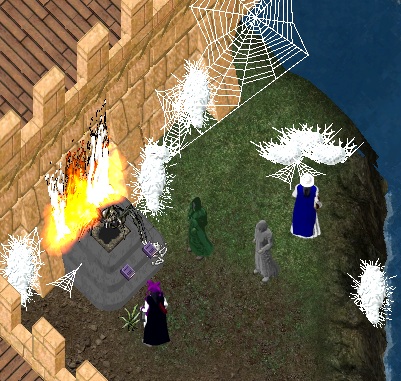 We have to keep a eye on these strange developments.
Maybe next week we know more about it!