and
Drachenfels
Presents
The Week-end Madness
Edition Number: VII
I have my hands full to show you all what exciting things happened this week-end.
On Friday there was the 29th Knuckleheads Auction.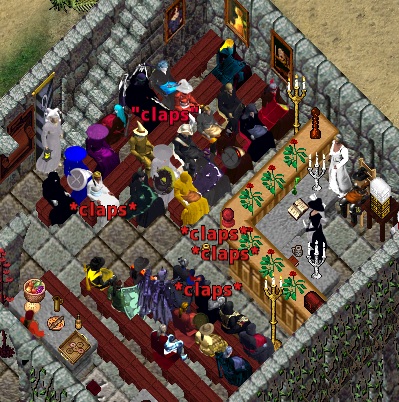 Every month it is bigger and better! Keep up the good work Knuckleheads and see you next month for the 30th!
Saturday we first went to Ilshenar to fight Lord Oaks.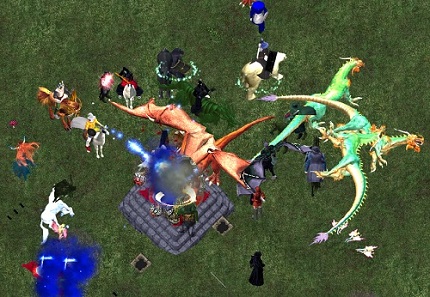 We gathered Kirin Brains, Pixie Legs and Unicorn Ribs for those who needed them to gain access to Bedlam.
In Bedlam we went to fight with the Monstrous Interred Grizzle.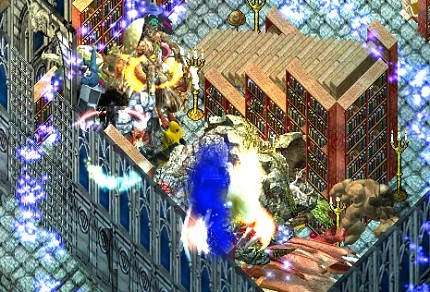 And if that was not enough the group decided to go fight the Bedlam Champion!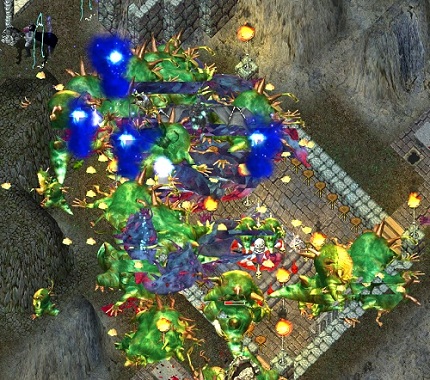 It was a long day with lots of fun!
on Sunday we helped the Three Eyed General to get back a jade rabbit statue.

It was not easy but we did it!
On all the events i keep seeing the community work well together and i'm proud to be part of them!
See you all again next week!