The Jade Rabbit.
The General returned and had another task for us.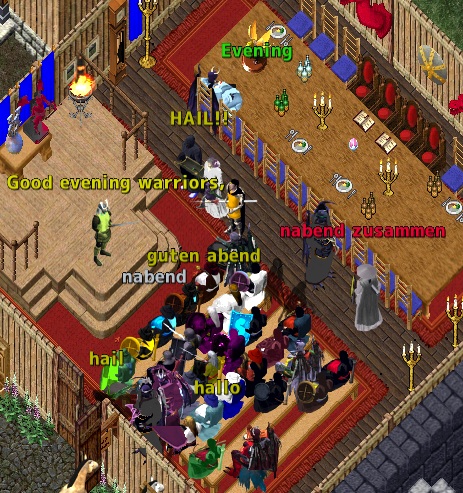 -"Good evening warriors, nice that you are reappeared again so numerous!
The first thing i want is in behalf of my masters, to say thanks for the help you already provided!
Today, we have to gain back another stolen statue!
This time it took a little longer until I came back with you , as the Golden Monkey chose the hiding well!
But after intensive searching I finally found its hiding!
It will be surely be dangerous, and so i hope that you are well equipped!
I think everything necessary has been said!
Just one more thing!
After we were hopefully victorious, EM Borbarad wants to meet you again here!
May the Gods with us!
For honor and glory!
Now, follow me!"
We had to travel a long way trough malas to go to our destination.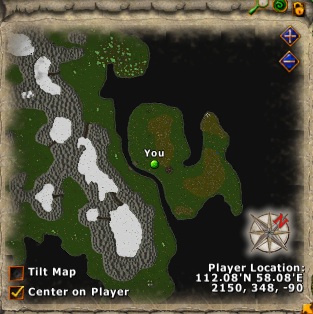 We even had to cross a rope to get to the island on the other side.
Several cute looking rabbits where waiting for us.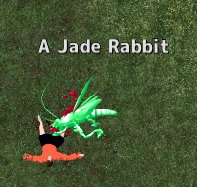 But these rabbits had sharp teeth and razor sharp claws.
The general leaded us in to the battle.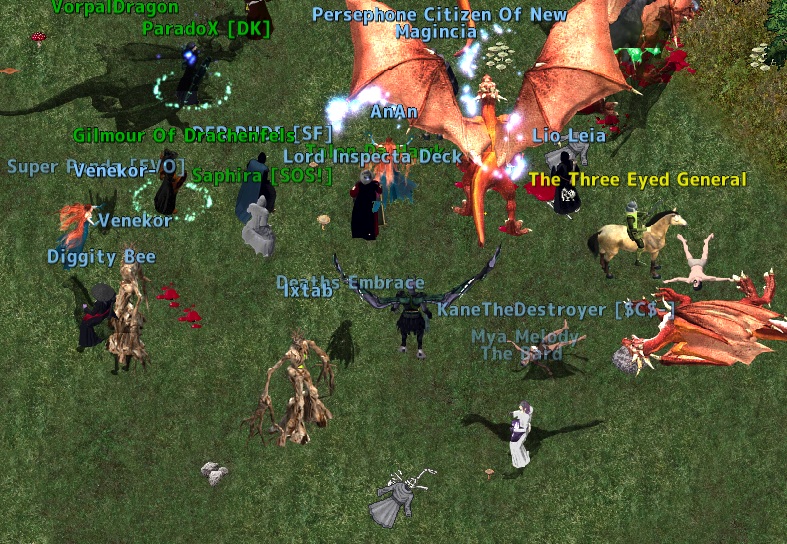 After killing dozens of these deadly rabbits we saw a mutated jade rabbit.
It knew it would be the leader that was carrying the stolen statue!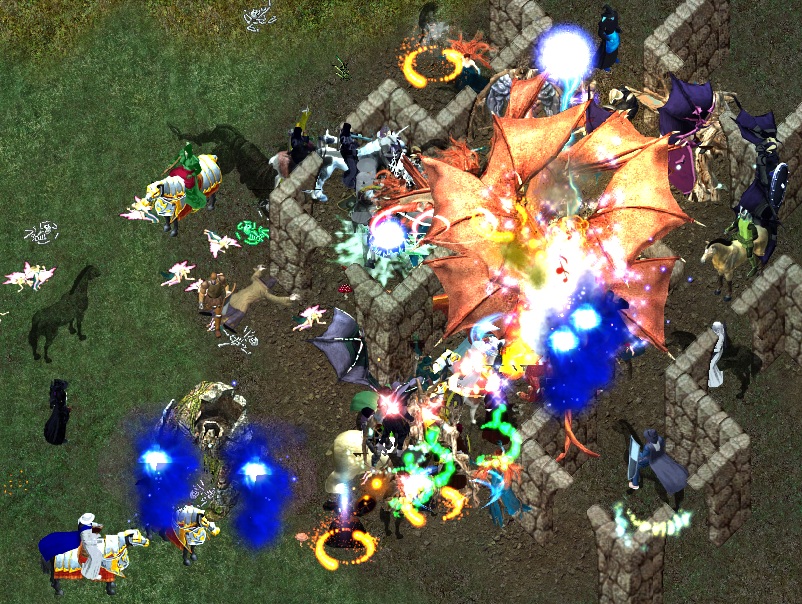 The mutated jade rabbit was a strong opponent but there was just too many of us against him.
And so we where able to get back another statue.


-"I knew I could count on you!" said the general.
"Once again we have the golden monkey mugged!
Well done!
Now its time for me to go!
You will hear from me!
I wish you all a good night!"
After the battle we returned to Britain where we had a short meeting with EM Borbarad.
He explained that there will be a PvP tournament in two weeks with teams.
More details on the tournament will be revealed in the next days.
New Frarc, Drachenfels News reporter.