and
Drachenfels
Presents
The Week-end Madness
Edition Number: LXXI
Twelve rounds we had against the Stygian Dragon on Friday.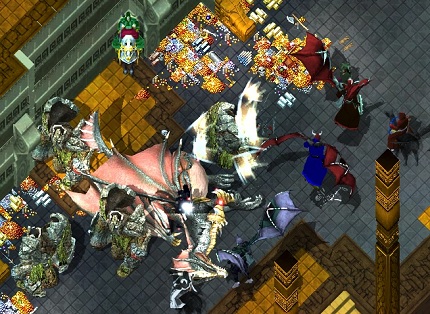 Governor Nicnivin went to look for the first ranger of Moonglow on Saturday.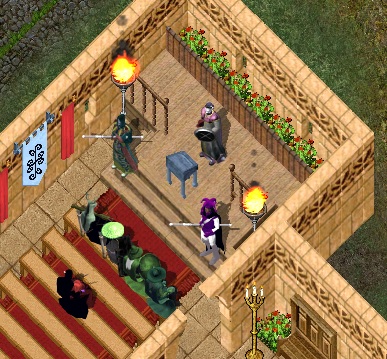 After a serious test Shiva was appointed to the post of First Rangeress of Moonglow.
She received the black dragon armor, crafted from the scales of the fierce Shadow Wyrms of Destard, engraved with the official title of her post, that was promised to be crafted when we did our first dragon hunt in Destard. She also received the staff all of the Moonglow officials are wearing to establish the claim of their title.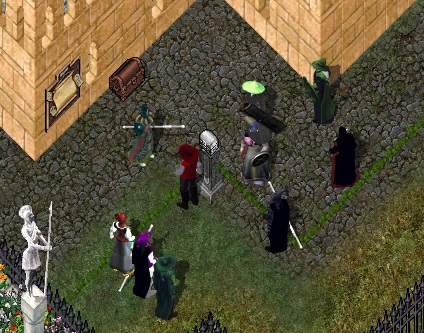 On Sunday King Blackthorn requested our help against another dragon problem.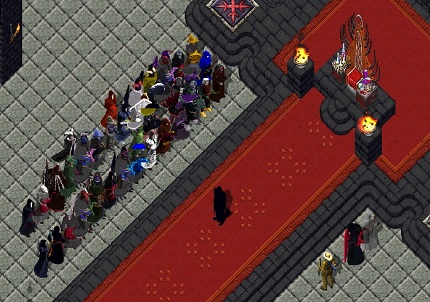 It was not a easy task, We had to travel to the Cavern of the discarded in the Stygian Abyss.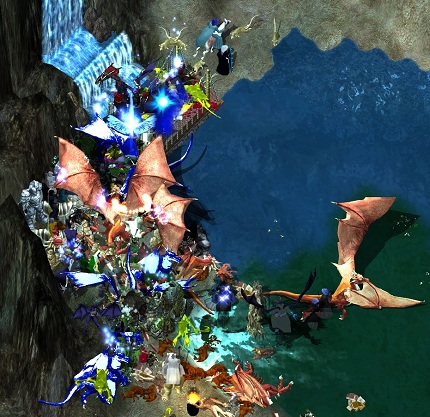 Sosaria is a little safer again after defeating the dragons.
But we have to stay vigilant to keep it that way.