The Exodus.
We received a letter from Queen Zhah: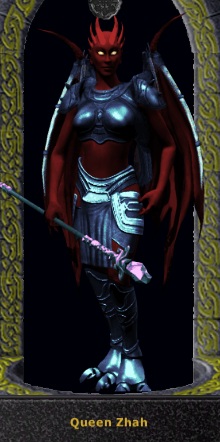 Dear people,
 I write you this small letter because I need your help.
As you know is Ver Lor Reg under heavy attack. I want to call you all up, to help the gargoyles which live in this place.
We need to make sure that the city is safe enough for our brothers and sisters.
If you want to join my troops, please meet me by the Ter Mur gate.
Kind Regards
 Queen Zhah.
We could not ignore this call for help and we headed to the Ter Mur moongate.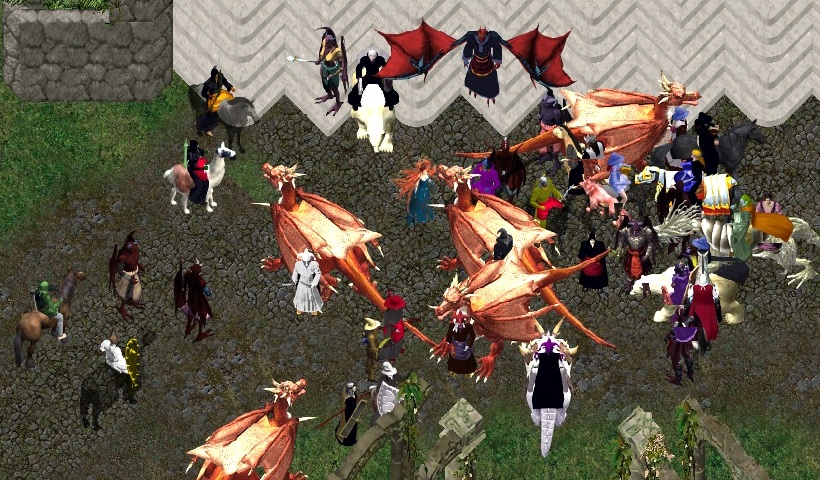 When the Queen arrived we where curious what she had to say.
– "Good evening,
Its nice to see that, so many people want to help our brothers and sisters in Ver Lor Reg!
We can't accept these horrible things which are going on there!
Tonight we going to clean up Ver Lor Reg from these unholy creatures, to make sure the city is safe again.
You are the hope for our friends in this city!
Let's show them that the situation is not desperate!
Let's go in and win!"
The Queen casted a gate and took us to the entrance of the gargoyle city.
When we arrived several of the exodus minions swarmed and attacked us.
They are not that strong but in numbers we had to stay alert.
They came from every side.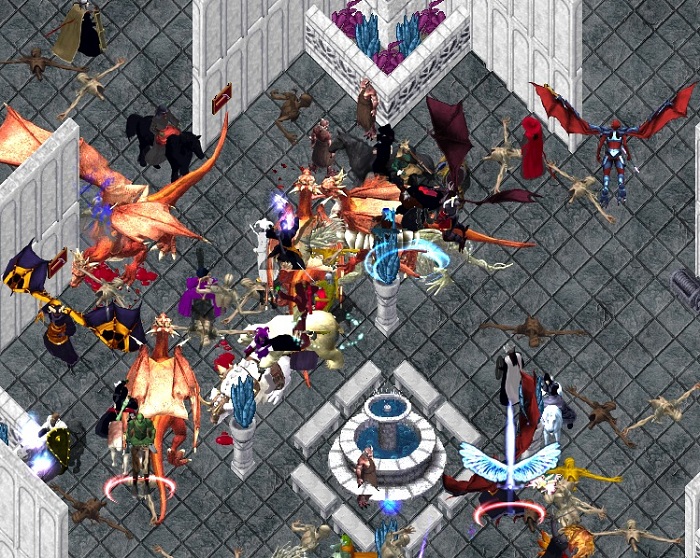 We all fought as hard we could ,moving through the streets,killing every minion we came across.
I started to get a bad feeling about this.
No matter how many of them we killed they kept coming.
Everyone did what they could and even Queen Zhah did her part of the fighting.
Weapons,arrows and spells flew around and greater dragon shred them in pieces…but still they kept coming.
I saw desperation in the eyes of the Queen.
"There are to many!" she yelled.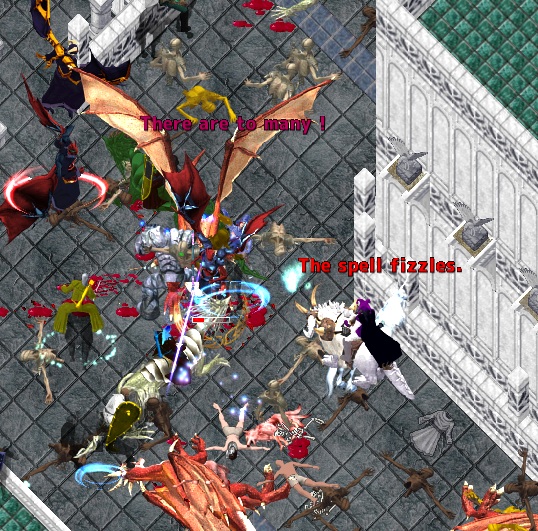 What should we do?
How long could we last against this never ending assault!
"Let's get to Vrall!" Queen Zhah commanded.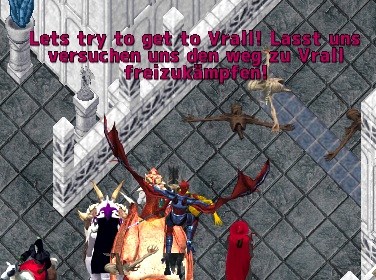 We had to fight our way trough hundreds of exodus minions  to the upper west part of the town where Vrall was.
We made sure everything was safe , so the Queen could talk to Vrall.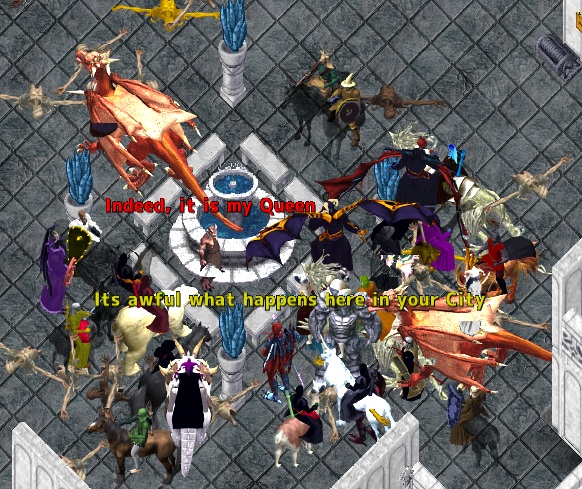 – "Hail Vrall"
-"Hail Queen Zhah"
-"Its awful what happens here in your city"
-"Indeed it is my Queen"
-"We are here to make sure that this city is safe again,but there are to many of them!
For each Exodus we kill, there are two new of them!"
-"I know my Queen we fight since weeks against them!"
-"I am sorry to say this, but i have to tell you that i can't make sure, that this city is safe!"
-"My fears became true¨ *looks sad* "Please help us my Queen!"
-"Of course I will help you!
Herewith i am granting all citizen of Ver Lor Reg asylum in my kingdom!"
-"Thank you beneficent Queen! God Save the Queen!"
-"Its a pleasure for me and my folk to count you part of us!"
-"Thank you my Queen, I will arrange the exodus!"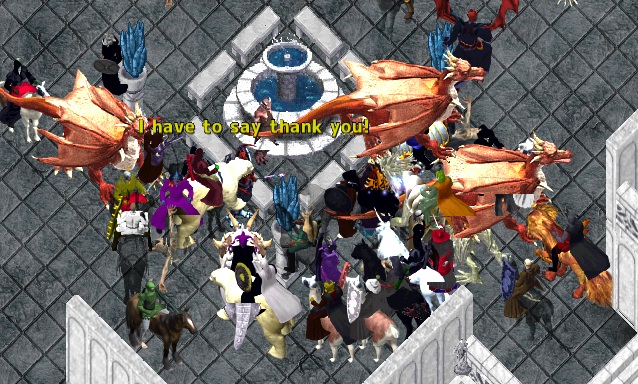 -"Back to my warriors, I have to say thank you!
In the name of Ver Lor Reg!
Thank you for the help!
Even if we could not win!
At least we made it possible to offer the citizens a safe place to live!
For today we did enough!
We all need to get some rest!
I wish you all a good night.
Bye for now!"
The Queen casted a gate out of the city so we could all go home.
Before i left i looked one last look at the city, and i wondered what will happen to the town when it get abandoned…..
New Frarc, Drachenfels News reporter.