Merry Christmas!
Last saturday we had a special guest on Drachenfels.
Santa Claus came to visit us to bring us a small bag of gifts for all the good people.
We heard his HO HO HO coming from miles around.
Many people gathered around the big Christmas Tree in Luna.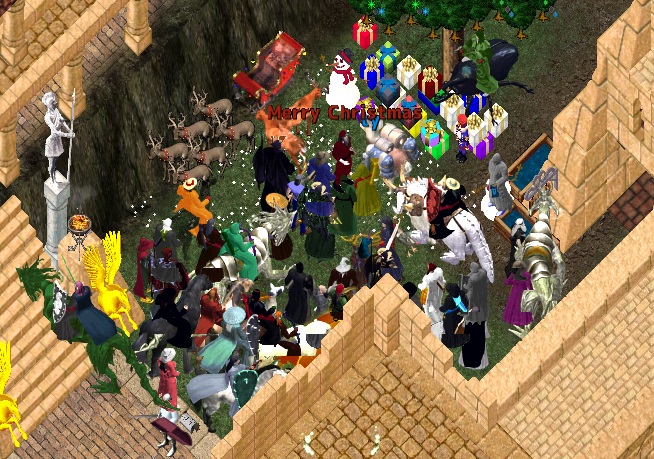 After he landed with his reindeer's he took in his book with good and bad people.
But with a smile on his face he said that he brought gifts for everyone!
One by one he called peoples name and gave them a small bag of gifts.
There where many happy faces after receiving the bag.
He did not forget anyone!
At the end he wished everyone a Merry Christmas!
See you next year Santa!
And Merry Christmas Drachenfels
and a
Happy New Year!