Merry Christmas!
Last Saturday we had a special guest on Napa Valley.
Mrs Claus came to visit us to bring us a small bag of gifts for all the good people.
Santa is a very busy man this time a year and Mrs Claus volunteered to bring his gifts to the good people of Napa Valley!
We heard her HO HO HO coming from miles around.
A group of people gathered near the bank of Moonglow.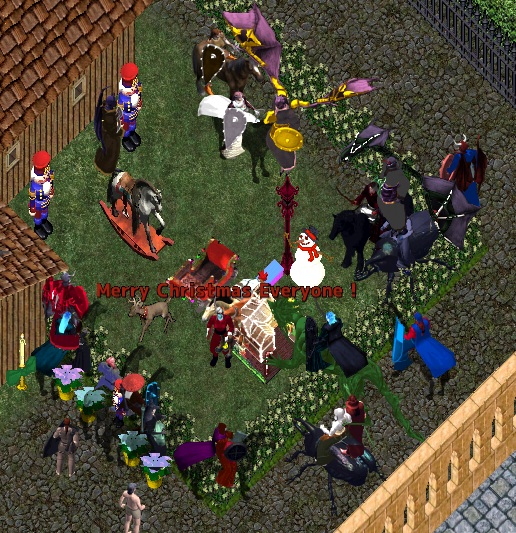 After she landed with her reindeer's she took a look in Santa's book of good and bad people.
But she had to laugh, she did not care who was on the naughty list and on the good list.
It was her day and she wanted give presents to everyone.
One by one she called peoples name and gave them a small bag of gifts.
There where many happy faces after receiving the bag.
She did not forget anyone!
At the end he wished everyone a Merry Christmas!
See you next year Mrs Claus!
And Merry Christmas Napa Valley
and a
Happy New Year!