Loose Ends.
I was standing on top of the watchtower of Drachental to watch over the town.
I been here for several days now since Stella told me that the attack could be at any day.
I saw that today that the Felucca moon was at is highest.
From the watchtower i can see over the whole town.
When i saw Jigsaw fly by i felt something was about to happen.
He is known to be a ally of her.
I looked towards the west and saw a group of Balrons appearing north of the tower.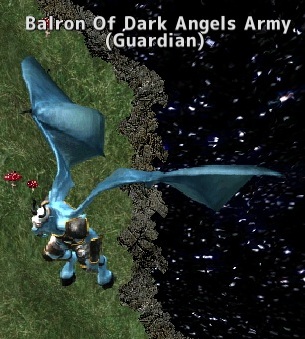 I sounded the alarm to make notice of this invasion.
But i had no time to fight with these balrons yet, i had first to scout the town for more invaders.
When i ran to the marketplace i saw another group.
Several Fire Daemons came to terrorize the neighborhood.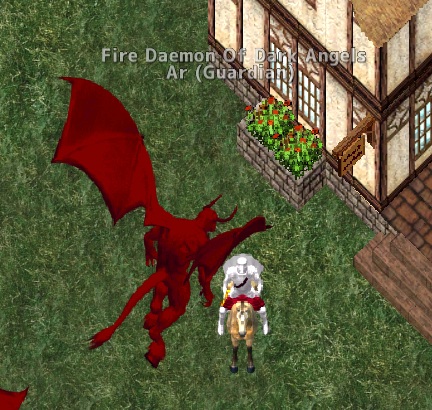 I had to keep running, i want to reach the towns banner and meet up with other defenders of the town.
But before i reached the banner i ran into several Succubus from Dark Angels Army.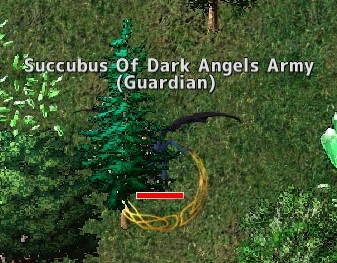 Several of my friends and other towns people came to help.
Together we went from the west of the town to the east.
Cleaning every street one by one.
It did not take to long to get rid of this threat.
We made sure not one of these daemons could escape us.
The defenders made a promise to stay on alert in case more of these daemons make a appearance.
We have a strong feeling this was just the beginning.
There was a meeting with EM Borbarad planned today but my duty is to be on the watchtower to be sure the town stays safe from Dark Angel invading forces.
I sended MJ to the Meeting with EM Borbarad.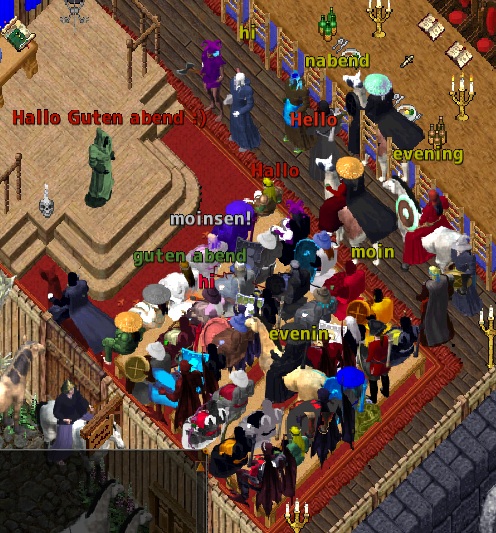 It was very crowded in the counselors hall.
The clean-up Drachenfels has ended.
A few people gave runes to Borborad for the clean-up.
Soon he will announce the winner of this event.
He will take us in group to all these spots and then discuss with us if things need to be cleaned or left alone.
And a very important message for all Drachenfels came then.

On five November there will be a special event to defend the honor of Drachenfels against another shard.
It is very important that as many people show up this day for this event.
More details on this event will be placed on Welcome… Willkommen… the official EM web page.
When everyone question was heard and answered Borbarad left us and Elesil made her appearance.
And honestly i think most of the crowd came today for her.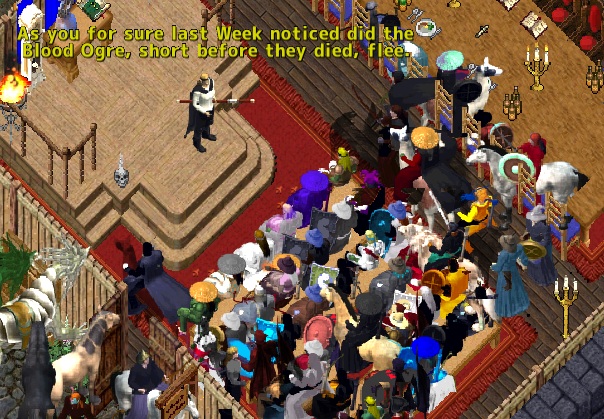 Last time when we helped her with the monstrous Ogre King some Blood Ogres escaped from us.
We could not have these Blood Ogres still run free and plan another theft.
We had to deal with them ones and for all.
Elesil took us back to the entrance of the Ogre fort.
She knew that the Blood Ogres returned back to the area now thinking it was safe to come back.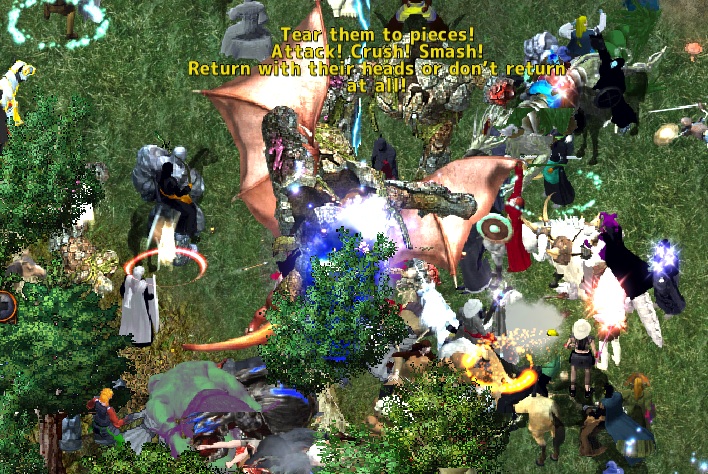 It was a big mistake of them to think we would let them life.
They where no pushovers but with this large army it was not much of a problem to deal with them.
As always everyone worked well together.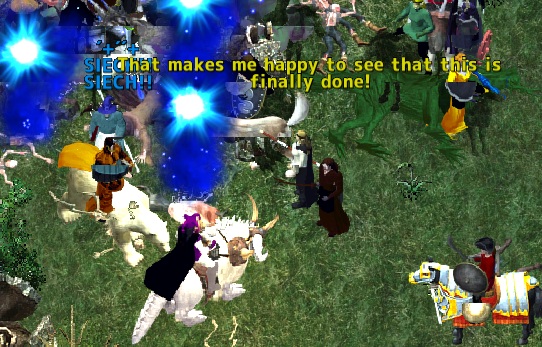 When the last Blood Ogre fell , Elesil was very happy that it was all done.
The world was ones again a little bit safer.
We will there for her again when she needs us!
New Frarc, Drachenfels News reporter.