Happy Easter 2013 Drachenfels!
The town crier had some important news to announce!

The Easter Bunny has been seen!
After a little bit of searching i found him hiding behind some walls south of Luna.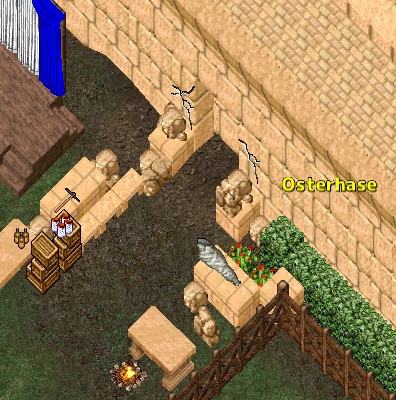 I said hello to the Easter Bunny!
-"Oh Hello,  I wish you a Happy Easter! How did you find me?
"Happy Easter", i said , "the town crier told us you where around!"
I asked if he had a gift for us.
-"hmm… What kind of gift? *broods* ahh the Easter gift you mean?"
Now I was  curious what kind of gift he had for us.
-"Yes there is a gift, but its hidden at a very beautiful location! The hiding place is at a idyllic waterfall!"
-"Waterfall?"
-"Seek and you shall find! Happy Easter!"
I only knew one beautiful waterfall and that was the one north of the shrine of Justice.
I headed to the waterfall and saw a big blue magical statue.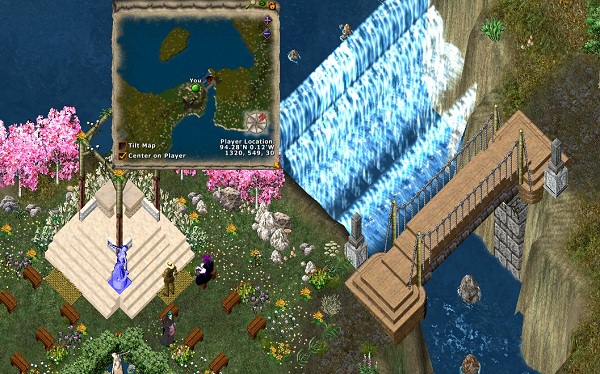 After touching the statue i received a golden Easter goose.
I saw a small button on the golden Easter goose and pressed it.
It opened!

Inside i found a Easter egg!
Drachenfels thanks the UO Team and EM Team for this lovely gift.