~ . ~
Melian Fills MOA With The Scent of Vanilla
~ . ~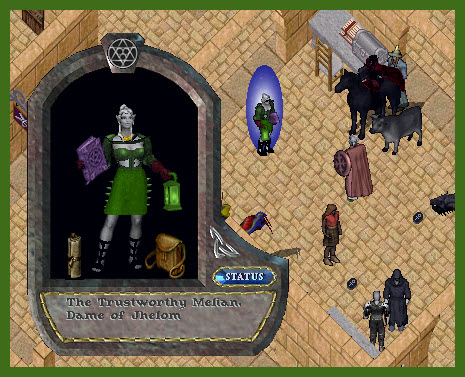 .
It had been many months since I attended an auction at MOA. Thursday evening is when this classic event takes place however I am in meetings on Thursdays and can rarely attend. This past Thursday I happen to have a free day and to my delight I happened upon Melian in the Luna Bank. She was opening gates to MOA and I popped right in!
.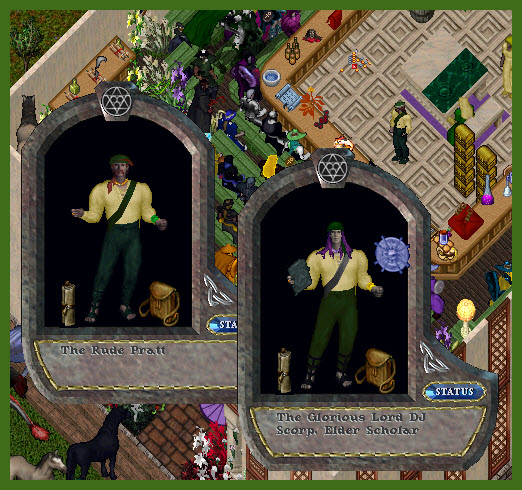 .
To my delight my very good old Friend Pratt was running the auction. This was the first time I have seen him in 2013 ! He was great as usual entertaining the patrons and hawking the items and of course gold give-aways. He was assisted by the charming DJ Scorp and the lovely Princess Melody.
Many of the usual cast of characters were in the house including BriarRose, Rachel, Winter, Rathgar, Willa of the Yew-Wood, Lady Moonrush, Captain Murphy, Tye Weatherlight, Lord Thorreain, Kathrina, Lady Fifi LaForge, Veronica Lynn, Czarzers, Dread, Galen and Exodeus, to name a few.
.
Melian always does a top job on decorating the auction house and the place was filled with the scent of yellow, white, orange and purple vanilla blossoms. Not only did they fill the room with a heavenly scent ( some say the scent of exotic dancers, something I know nothing about ) they looked pretty. Event Horizon claimed, " She had to put something in here as many of us stink from hunting. "
.
As always great things went for sale and a wide variety. The event ended with the auction of 20 barbed runic kits which Iggy The Great snagged for 40 million.
.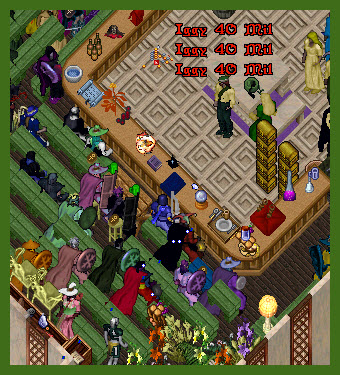 .
MOA always feels like an old friend and it was great to see it up and running and so vibrant.