~ . ~
Chaotic Soldiers Casino Has Soft Opening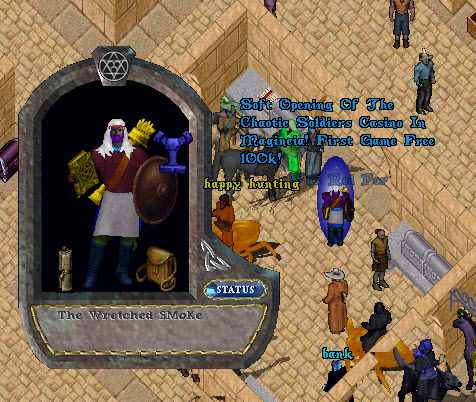 SMoKe was gating from Luna this evening to the new casino in Magincia. Needless to say I could not resist and checked out this new player run event. Well, before I could even think about the gambling itself my breath was taken away from the sheer design talent and creativity of the plot. The slot machines on the first floor are true genius. I will not show you this floor nor the top floor as I want to encourage everyone to check out this design marvel.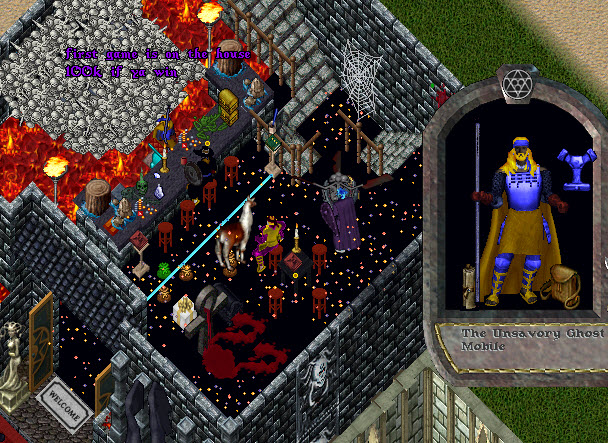 The middle floor is where the action was taking place during my visit with Ghost Mobile in the role of dealer. Several people were at the table gaming away.
This evening was a soft opening with a major opening in the near feature. Please check this place out even if gambling is not your cup a tea. Player run events have a long history on Great Lakes and they all need our support!