~ KILLER PUMPKINS HAVE ARRIVED ~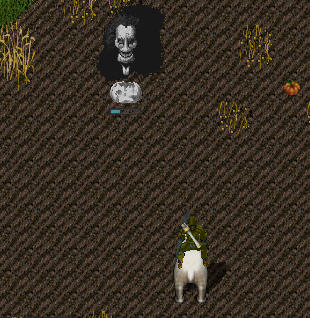 Pumpkin patches all over the lands are spawning Killer Pumpkins. Beware of these cute orange seasonal decorations as these pumpkins will get up and chase you! It happened to me just hours ago. I was able to defeat the beast and to my delight there was a sweet treat and a new mask on its corpse. No doubt as like in years past the pumpkin patches all over the realm will be well visited in the next six weeks.
Killer Pumpkins were not the only seasonal event going on this evening. Tonight was the EM run Autumn Bonfire held at the Faire Grounds hosted by Zox Greatsnapper and Cidur Klomp. I arrived very early at this event to catch our very own EM Elizabella decorating for the evenings games and fun.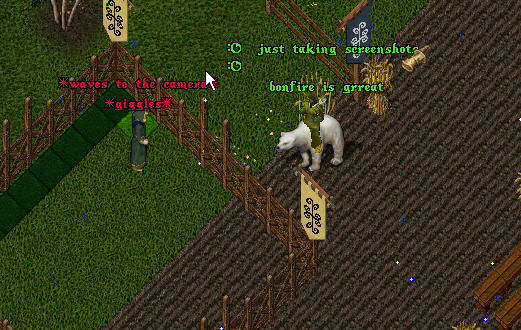 I was not the only early arrival. Ullyses Grant, Venom, Lady Martyna Z'muir, S Sniper, Sofia, Lady Beryl Markham and Alex arrived shortly after me.   The bonfire itself was huge and impressive. Dyr Sativa coined it in one word, " Awesome".
I was not able to stay for the entire event as I had company to my house so I popped back and forth from guests to computer. The first event was the Fire Fish Weight-In and Tunna of FCB took first place. If you remember from the last fishing event Tunna also took first place. Rumor has it Tunna spent the past three days fishing to catch that whooper!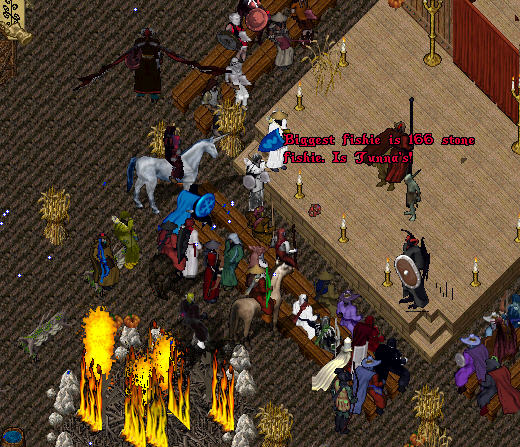 I missed the second game which was Bessie Bingo while I poured cocktails for my dinner guests. I heard that there was a split winning and one of the  winners was Dyr The Hand from FCB. The Autumn Archery was next and I did make it to witness the tail end and Lord Kafka's big win.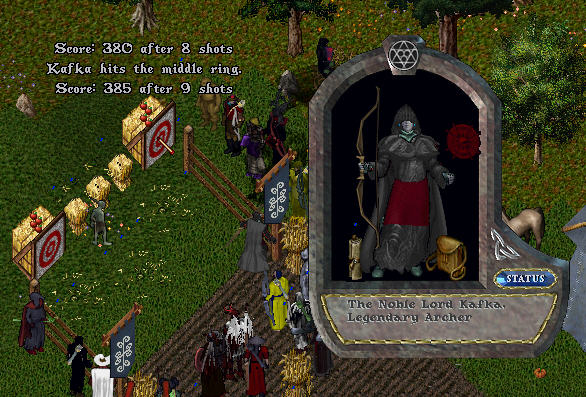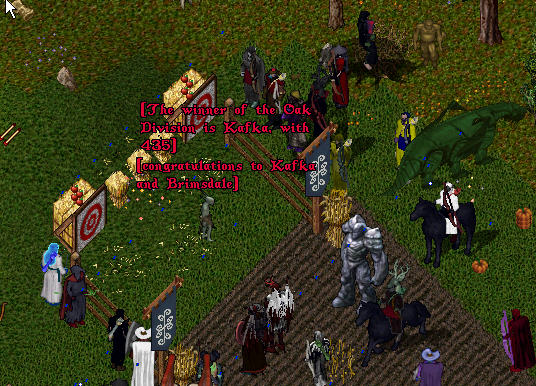 A few " Wild Goose" were killed before I had to return to my house guests. It was yet another great event on Great Lakes with great people ( a few bad ones also :0 ) and great EMs. Please feel free to add more details on the Great Lakes boards about this event.