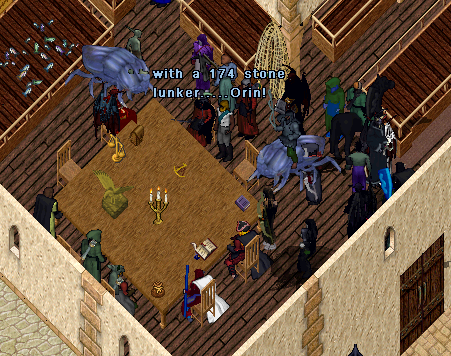 Kijustsu Anei Sweeps SotS Tournament, Sons of the Sea in Trinsic,
Wednesday, February 22nd 2012 By: Merik/Gareth
Congratulations to Mace McElroy of the Samsonites guild and Orin of the Skeleton Key Shipping Company! They will have their fish put on display at the Sons of the Sea in Trinsic.

Da first be Da Dungeon Pike!
Two entries recieved by Orin and Mace McElroy And da winner with a 174 stone lunker…..Orin!

Da Spring Dragon Fish!
Two entries received Orin and Mace McElroy and da winner with a 127 stone lunker……Mace McElroy!

Da Giant Samurai!
Three entries received Two by mace and one by Orin and da winner with a 161 stone lunker…..Mace McElroy!

No entries received for da seeker fish