~ . ~
In Memorial of witch
We all die a lot in this game but it only happens once in real life. Some things are hard to understand and no one is ever ready for death. It gives me great sorrow to write about the passing of a Great Lakes player whom you probably just know as, witch. witch was a member of the B*R Guild and was always kind and helpful to everyone that crossed her path. She must have been a good witch * smiles *.
As we all know people of all ages play Ultima Online and witch ( her real name is Sandy ), though her account was 128 months was 69 in real life. Her life was cut short after battling many things including cancer. On the 22nd of this month she would have 70 years old.  She passed over on the 21st of November, the day before Thanksgiving. No doubt this will be a hard time for her family this holiday season. There is an emptiness that only those who have lost a close relative can understand.  I like to think of her growing plants and collecting animal pelts in heaven as she liked to do in game or making quilts as she did in real life.
Our sympathy and love go out to her family and friends.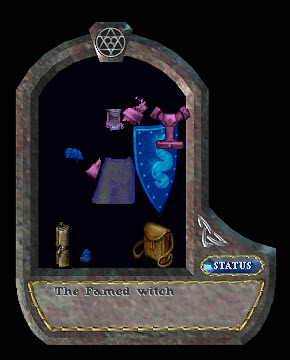 ~ . ~