House of Commons
Sunday Oct. 2nd, 2011
Players gathered for the weekly meet with EM's Dudley and Drosselmeyer north of the Brit Moongate this eve as announcements were heard and questions answered concerning upcoming events and other EM related activities. Events announced for the month of October were:
Monday October 3rd, 2011: 8pm Vesper Healers – First installment of the latest in the township attainable series.
Friday October 7th, 2011:  "Tight Lines" event – Continuation of the Poseidons Fury  Restoration effort
Friday October 14th, 2011:  "Hidden Identities" event
Saturday October 15th, 2011 9pm EST:  "Where No Olmec Would Go" event
Thursday October 20th, 2011 8pm EST:  Sosarian Solstice Fair opens its doors once  again
Friday October 21st, 2011:  Royal Guard Exercises, and 2nd installment of the Healers Guild attainable series
Sunday October 30th, 2011: "Something Spooky" in honor of the all Hallows Eve!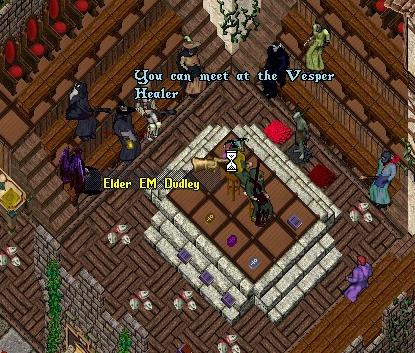 Q&A soon followed with questions regarding the next event at the Fortunes Fire Casino, requirements for the first healers series night as well as some announcements from players in the crowd. Gareth announced the the city of Kijustsu Anei would be enlisting players to take part in thier city patrol guard as well as a Halloween home deco contest in the works worth up to 50,000,000 to the winner cosponsored by the city of Dragons Watch. Ozog showed off his new belt earned through promotion within the Royal Guard ranks and Dudley even showed us his best Fred Estair busting a move!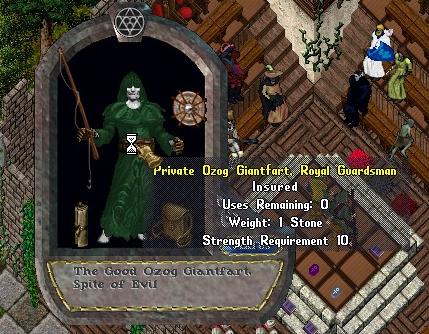 Join us for the next shard meet this coming Sundays at 9pm EST with gates provided from Luna!