Players gathered at the Hall of Commons this eve as announcements and questions were taken by EM's Dudley and Drosselmeyer. As always announcements began the evening with the following upcoming June events offered by EM Dudley: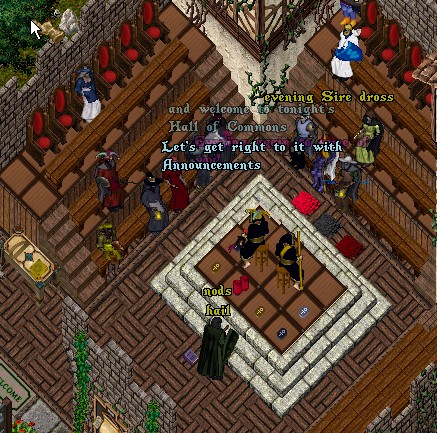 6/14/12 – 8:30pm: "Paladins Plunder" a "Combat and Puzzle oriented" event
6/19/12 – 8:30pm: "Sun and Sandstone"  a "Hack and Slash" event
6/21/12 – 8:30pm: "Sip from the Cup of Honor" loyalty testing event involving
                                         the juka and meer
6/23/12 – SHARD WIDE CALL TO ARMS!  Don't Miss This Event!
6/26/12 – Sosarian Solstice Fair Opens it's doors at 8:30pm
6/30/12 – 9pm: "Madness of the Eternal Fire" event
    The events moderators went on to announce that the player cities of Merxmere, Templar Stronghold, and Aryslan have had thier city status revoked, banners , and teleporters in the Luna Fairground area removed due to inactivity. May the gods bless those citizens in thier endevours.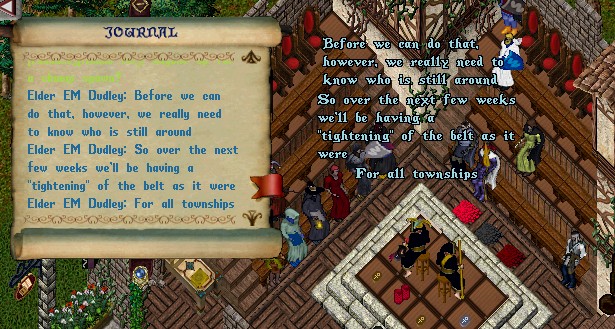 In more pleasant city news, the city of Kijustsu Anei has recevied thier healers hut! Constructed after a long leave of absence from the healers guild quests at the beginning of the year. Also announced was Nidaros was next in line on the construction itinerary. The order of further construction or for that matter the qualifications of other cities in the realm was not known at press time. An updated list was promised for "this week."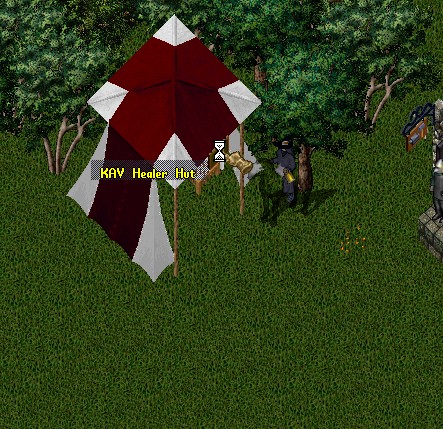 The nights hosts went on to explain that time is going to be set aside for township events in the month of July and that all cities need to send word via email to Dudley or Dross to elaborate on current play times and activity within all cities of the realm. They intent is to attempt to provide a little something for all cities with the realm in July. One can even contact Drosselmeyer to have Elise visit your towns tavern as Nidaros did in recent days for a night of fine brew and tall tales.You may reach them at either [email protected] or [email protected].
     Q and A followed with a touch of pie tasting afterwards before the nights end. A gracious pair of hosts thanked all in attendance as the night came to a close with the all too familiar phrase we all know "Stay Toon'd!" Join the EM's at thier weekly meeting every Sunday night 9pm est with gates provided from Luna.