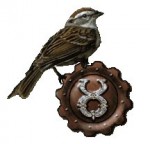 I ran across a few events that I thought everyone would enjoy as well as my new favorite author, our own Deadbob. Seems Atlantic is gonna be busy next week and wanted to pass the word around so everyone can make plans to enjoy the festivities.



There's an archery contest going on in Yew on the Atlantic shard this next week…
(Player Event) September 3rd Yew Archery Contest. Meet at The Sturdy Bow within the Yew Town Square http://t.co/FjkGaIOUaM #ultimaonline

— UO Atlantic Shard (@uoatlantic) August 30, 2013

Time to dust off the old archer and see what he's got.
Then there seems to be and Election night Hoopla on Atlantic..
#ultimaonline Election Night Hoopla! Saturday 14th, starting at 8:00pm EST. For more details check out: http://t.co/1xQRUlNC8V

— UO Atlantic Shard (@uoatlantic) August 30, 2013

That could be a great way to get your name out and get lots of votes.
Then there's another of Deadbob's Perilous Inquirer out..
New post: Perilous Inquirer – Fourth Issue http://t.co/HEwu3ZJXn3 #uo #ultimaonline

— UOStratics (@UOStratics) August 30, 2013

I love the King Blackthorn/zombie thing – cracks me up. Looking forward to more from him, and with that it concludes this set of quick updates. Until next time safe journeys and happy hunting!!!