Quests
Return to: Client User Guide – Enhanced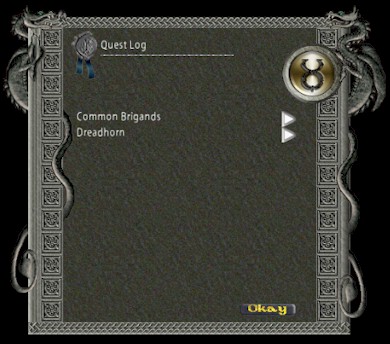 This Displays any active quests your character has accepted.
To accept a quest off a quest giver, double left click the npc, a quest gump appears that allows you to either accept or refuse the quest.
Clicking on the arrow next to a quest in the quest log will give you the quest detail. Clicking OK will return you to the active quest list, or you may click resign to remove the quest.
Click continue to see further Objectives, and Reward Screens.
The content is no different to previous clients, it is just a new appearance.
Last modified: October 17, 2011