The Festival of Masks
WarderDragon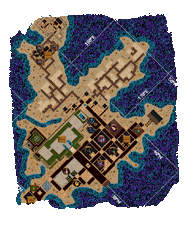 The Sultanate of Nujel'm has invited citizens of Trammel to celebrate the Festival of Masks in commemoration of the final defeat of Exodus. The event is tonight at 7:00 PM PST / 10:00 PM EST at the Nujel'm Palace in the Abandoned Lands [Felucca].
You can view the original announcement here.