The Jade Rooster.
For the 9th time the three eyed general called out for our help.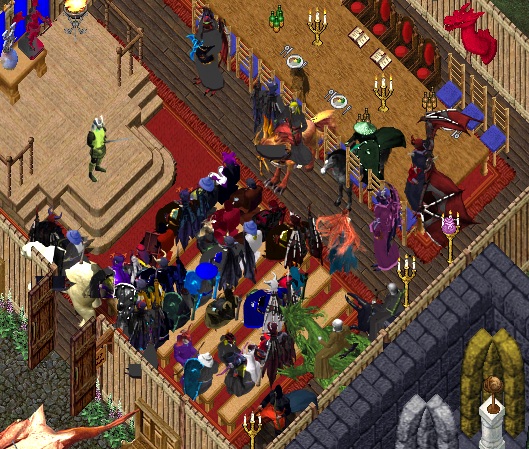 We still looking for the monkey that stole all the statues but we must be getting closer to him.
When we find anything out about him we should notify the general as soon as possible.
We had no time to loose and left Britain for Skara Brae mainland.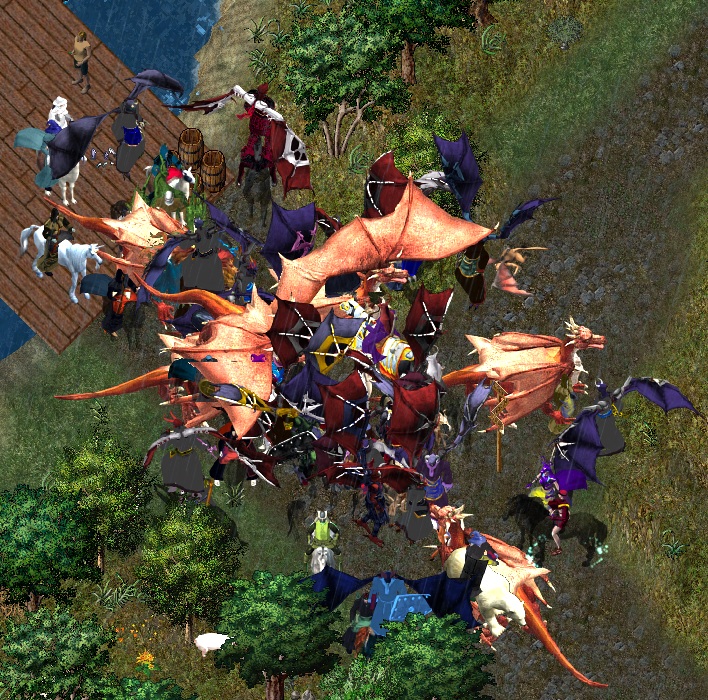 Shortly after we reached the mainland we noticed some strange looking harpies.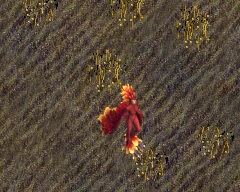 Then all hell broke loose…. Did you expect anything else??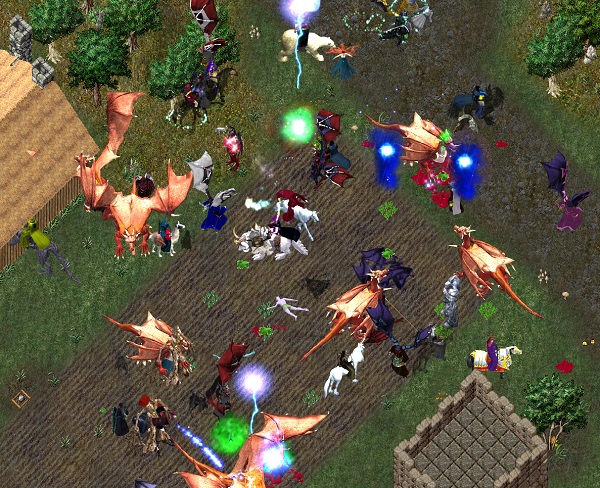 The defenders of the jade rooster kept coming at us from all directions.
It is good we are very experienced in these kinda battles, Maybe thats why the general is happy with our support.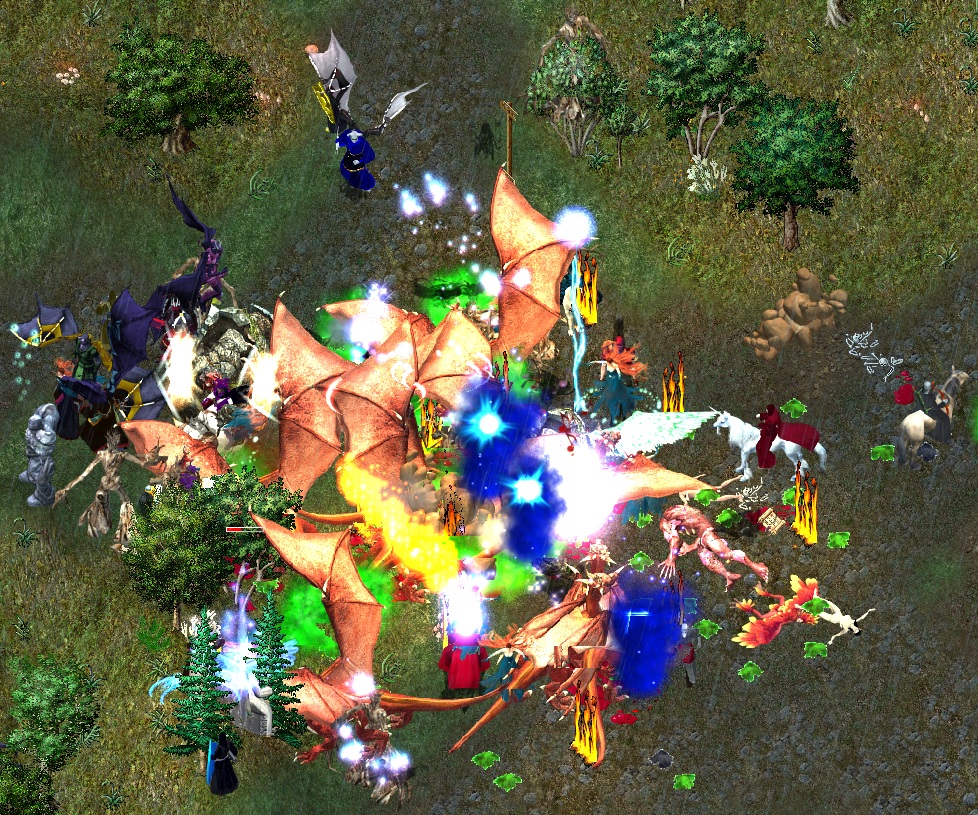 At the end we had to fight and defeat the jade rooster.
We where ones again victorious to retrieve one of the stolen statues.
We are getting close now to get all the statues back, we have to await for the generals call again to find the next.
New Frarc, Drachenfels News reporter.