The Jade Dragon.
The counselors hall was packed again awaiting for the general.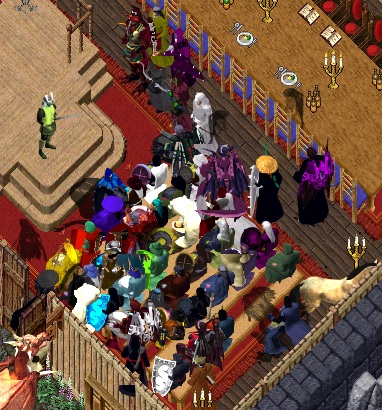 -"Good evening,Thank you that you are appearing in such numbers.
We have made great progress in the last weeks.
Today we will try to get another statue back!
It was not easy to find the spot where the Golden Monkey hided this statue!
And sometimes you can not see the forest for the trees…
I hope you are well armed, today it will not be easy!
Therefor no more words! You know what it is about!"
We followed the general to Skara.
There we crossed to the mainland.
We started to travel south, when we reached the mountains it stared to get clear where we where heading!
Dungeon Destard!
The dungeon where the dragon-kind lives!
Ones inside we understood why this would be a very difficult fight.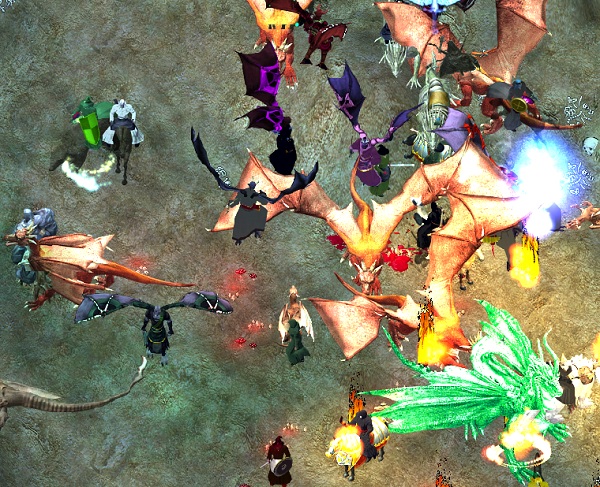 Not only we had to fight several huge jade dragons but several other type of dragons.
We where surrounded by dozens of them.
We had to stay very alert in this place.
After defeating the first jade dragons we moved westwards.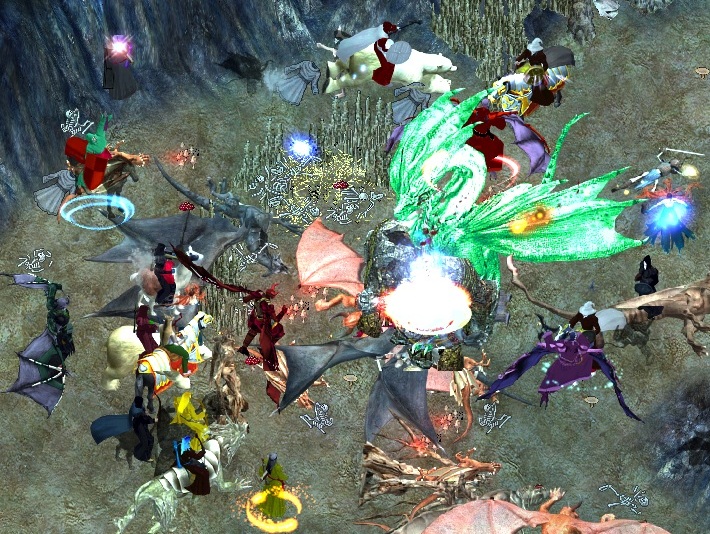 The only way to get trough this dreadful place was working together.
The deeper we moved inside Destard the stronger and the more dangerous it became.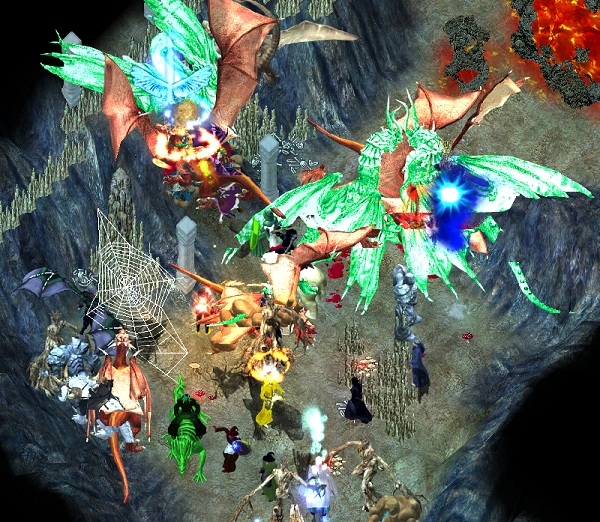 After some heavy fighting we finally reached the lower level of Destard.
A narrow cave with several jade dragons.
And if that was not enough we had to deal with a ancient wyrm!
Eventually the jade dragon leader appeared.
He was in a narrow spot but against the overwhelming force he had not much chance.
We found another stolen statue.

-"Very good!
Again we brought back a statue!
Thank you all!
I have to say bye for now…
We will see us very soon!
I wish you all a nice Sunday evening!"
New Frarc, Drachenfels News reporter.