The Jade Dog.
The general returned ones again to retrieve another statue.
We have been working together with him for the last ten months.
We made a lot of progress in returning the stolen statues.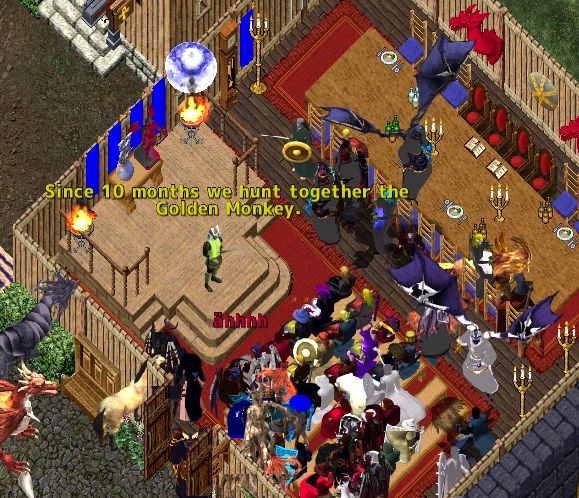 Today we traveled to the Ter Mur lands.
Eastwards is a abandon town with the night terrors.
Defenders of the Jade dogs where waiting for us.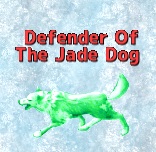 It was a epic battle with many deaths!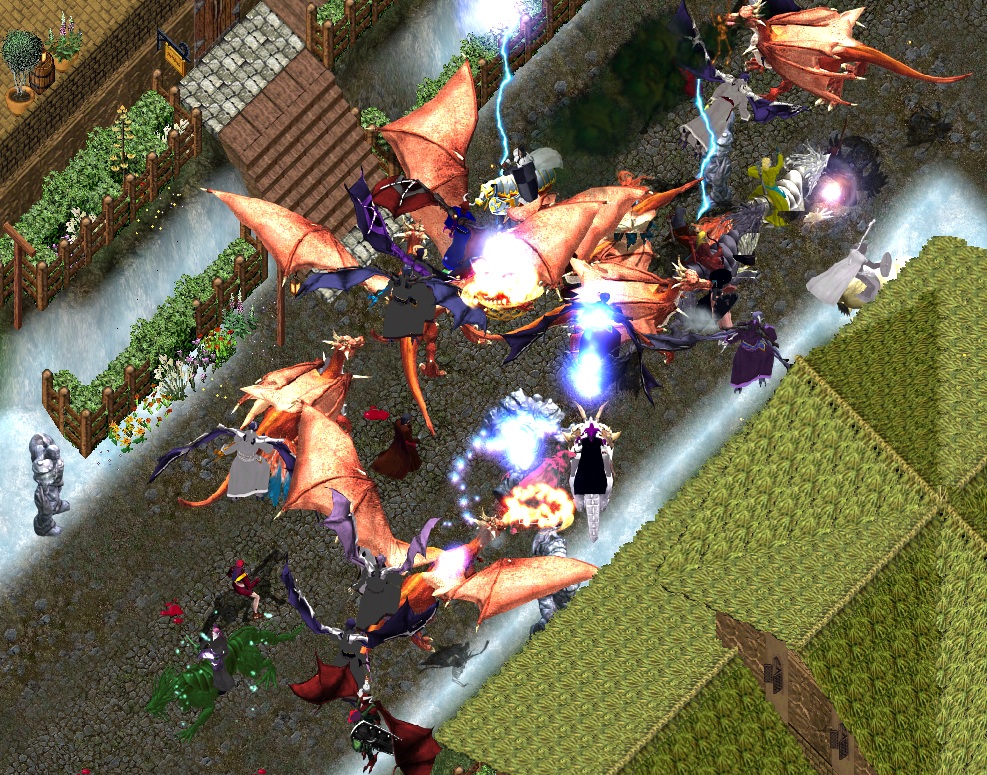 It was a long and hard fight against the defenders.
The two bosses were even much stronger.
We even had to take a break and do a tactical retreat from them.
It seemed impossible to defeat them until the general found a weak spot on them.
After some more fighting we eventually defeated them and retrieved the statue.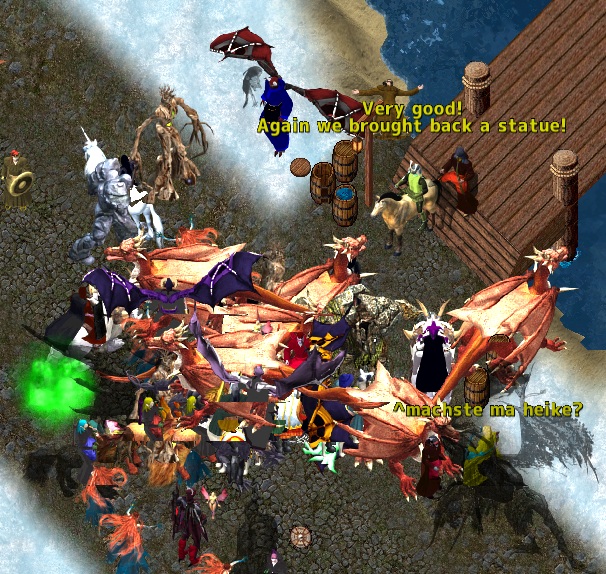 The 10th statue was back in the generals possession.
We getting closer the the golden monkey who stole all the statues.
We now await the generals return.
New Frarc, Drachenfels News reporter.