The Jade Bull.
The Three Eyed General had returned to Britain to get back the next stolen Jade Statue.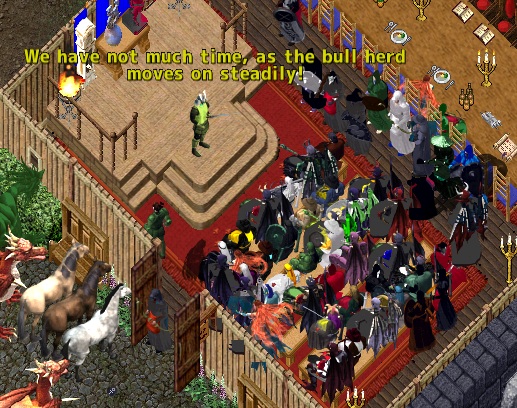 He found the Jade Bull Hideout but there was not much time to loose!
The bull herd seems to move on steadily!
We followed the general to the moongate near Britain bank.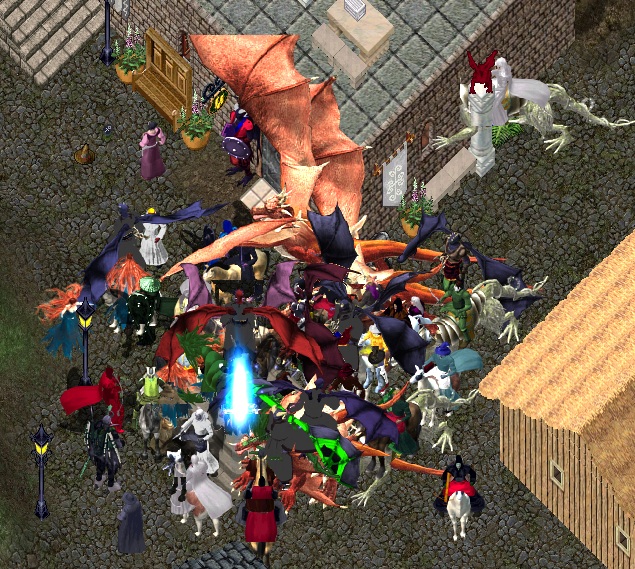 He ordered us to move trough the moongate to Jhelom.
Its not easy with a big crowd like this to make sure everyone arrived in Jhelom!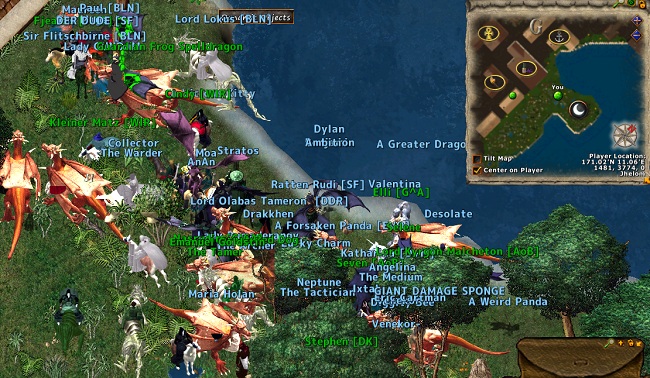 We moved trough Jhelom to the three teleporters, we had to take the top one that would take us to Jhelom Farm.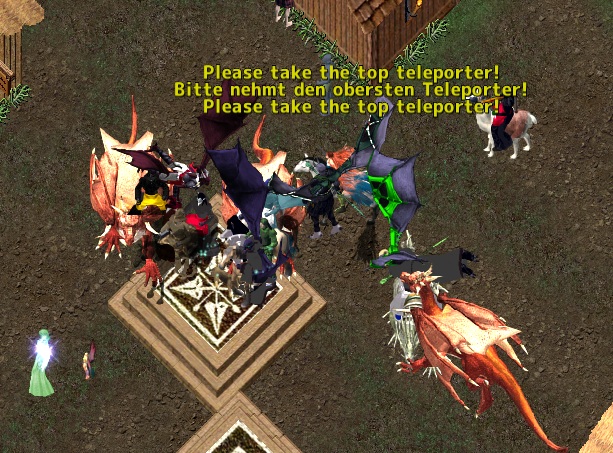 The madness started when several jade bulls attacked us!
After a fierce battle the farm started to look like a graveyard on Halloween!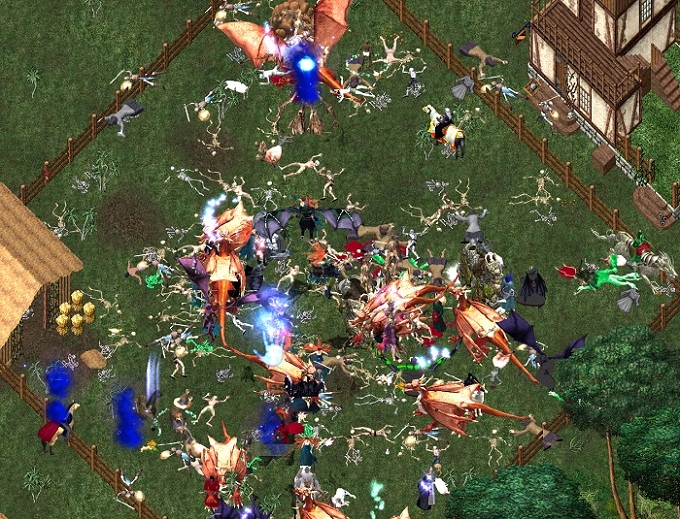 One on of the other farms a bigger and crazier and much stronger jade bull appeared.
It most have been the leader of the pack!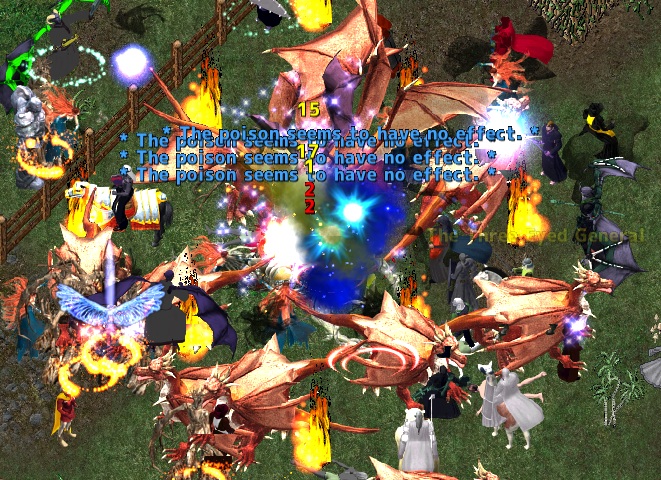 After defeating the Crazy Jade Bull we where able to get back another stolen statue.
The three eyed general thanked us for our help.
But he was in a hurry to leave, he needs to find track of the other missing statues.
When he finds the next one he will contacts us again for our help.
As always, we will be ready!
New Frarc, Drachenfels News reporter.